On February 28th 2023, General Manager Brian MacLellan was busy tinkering with the Washington Capitals, and making changes to organizaition.
MacLellan made three moves in one day, which kept Capitals' fans on their phone for hours on hours, refreshing twitter until something new happened. Here is an outlook of the three moves made.
Trading Marcus Johansson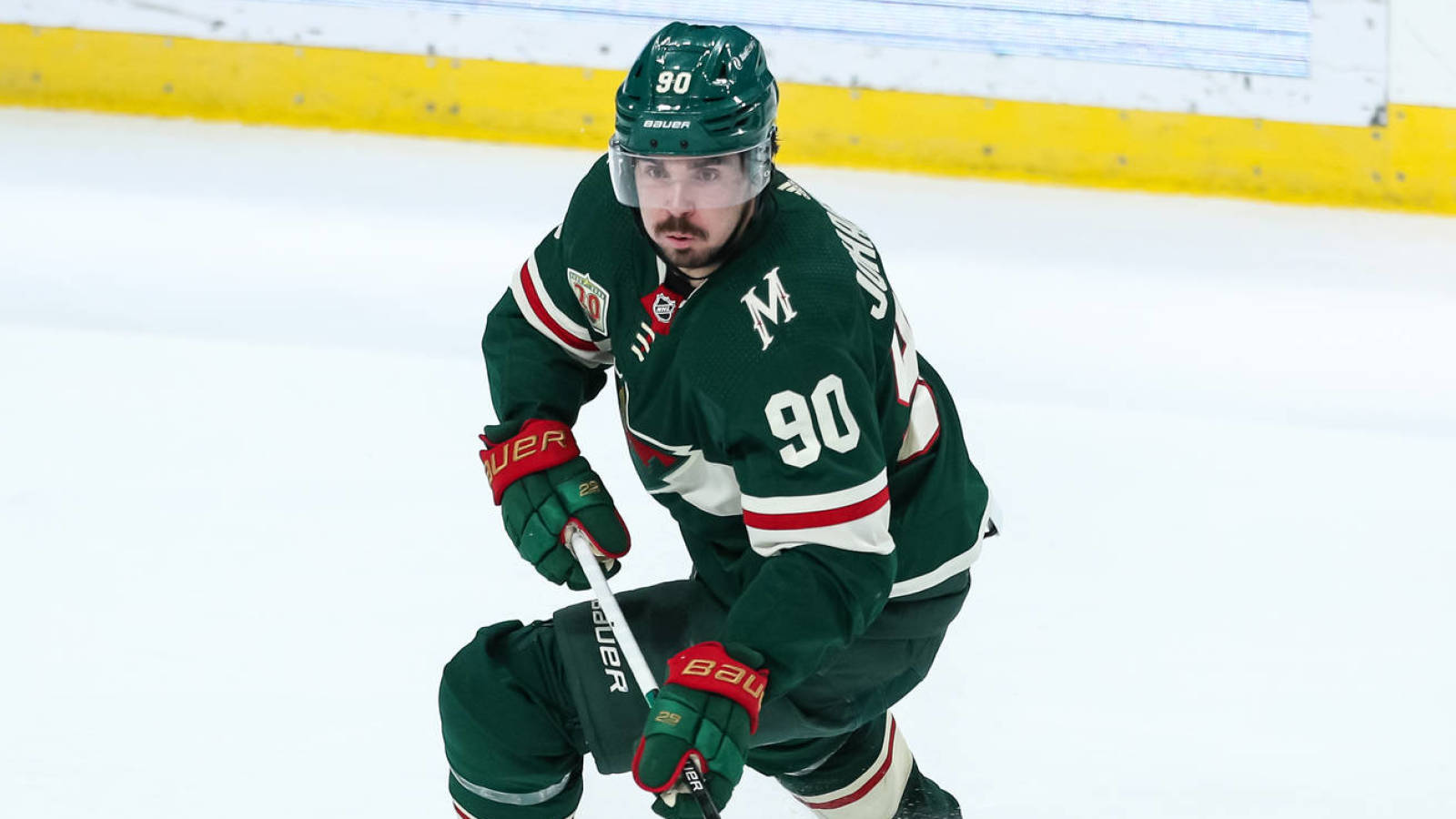 Mojo (or Jojo as per Caps twitter) was a fan favourite on both stints with the team. Offloading him to the Devils the first time was painful, but had to be done due to cap restraints after the painful 2016-2017 season. However, hearing that we re-acquired him last season touched the hearts of long term fans.
Given how Johansson was on an expiring contract, getting a third for him isn't a bad return. He certainlly provides some quality on both ends of the ice.
Johansson returns to the Minnesota Wild and will likely have the opportunity to compete in the Stanely Cup playoffs, while the Capitals' playoff odds decrease as the days go on.
Resigning Johansson back in the off-season wouldn't also be something Caps fans should be opposed to either. Johansson has 28 points in 60 games as of the time of writing and has provided excellent value per dollar this season.
Acquring Rasmus Sandin
In likely the biggest move that happened for the Capitals, Brian MacLellan dealt the first round pick (aquired from the Orlov trade to Boston) and Erik Gustafsson to Toronto for Rasmus Sandin.
Gustafsson has had a break outseason for the Capitals this season but had good value given his low term and his unbelievable offensive production. However, the main issue is that he was on an expiring deal and with no extension in place, there was a chance that the Capitals would lose him for nothing in the off season. Albeit he has revived his career and found a home, nothing was gauranteed for upcoming seasons.
Gustafsson certainlly is always welcome back home in DC, especially given how he has stepped up this season when he was given the opportunity to shine. However, at least now he will have a run at the Stanely Cup.
Sandin is a 22 year old defenseman that has shown significant promise at his young age. With issues with getting into the line up, due to Toronto's most recent moves, it seems like he needed a new opportunity to take his career to the next level. He is also on a value deal and extended throughout the next season on a $1.4m contract. Before this move John Carlson is the only defensemen on the Capitals' roster without a contract for next year, but by making this trade, it ensures another player is on the roster on the back end.
Wth this move the Caps defenseive core signficantly becomes younger and shows more promise. If Sandin is able to reach his full potential, the Capitals have found the Orlov replacement for the future. On paper the narrative can be aruged that the Capital's replaced Orlov, for three months of Orlov and a a UFA. The first round pick was also from Boston, who is the favourite to win the Stanley Cup, and even if in the event they get knocked out early, pick will still be late given the regular season success of the Bruins.
Resigning Nick Jensen
Resigning Jensen ensures that the Capitals will have 3 defensemen signed for next season. Jensen's career has taken a signficant rise in the two seasons. It seems like the defenseman has found a home in DC, and will be here for the forseeable future.
Signing Jensen to a $4.05m three year contract keeps him in DC till he is 35, and is relatively fair value given the price of defensemen on the open market.
It would also be interesting to see a Sandin-Jensen pairing, given how Sandin's strengths are similar to Orlov, and Jensen thrived playing next to the former Capital.
Before this deal, Jensen was a potential trade asset the Capitals could use, given his previous UFA status, however with so many unknown variables on the blue line for next season, having another piece that we know will be returning gives some sort of peace and stability.
Conclusion
In conclusion, Brian MacLellan did an excellent job, and is likely not done as there are still a few more days before the Trade Deadline. The Capitals are younger, have 50% of a blue line resigned for next season, and will look to retool to maximize their success next season.
Interested in watching live sports? Check out fuboTV! Click here to get access!
Craving more hockey content? Check out BD Sport's hockey podcast on youtube!