With the countdown to the 2022 Qatar World Cup down to less than a week, the Portuguese National Team is coming into this tournament with one goal on their minds and that is to leave the the Gulf state with the biggest trophy in International Football, the World Cup.
For Portugal, this tournament will most likely spell the end of all-time record goalscorer Cristiano Ronaldo's time with the squad after representing the Seleção since Euro 2004 tournament, a span of 10 tournaments, winning the countries' first ever international trophy in 2016, with his determined play.
The now 37 year old forward is in his second season back with Manchester United after spending 12 years away from the team playing for Real Madrid and Juventus in that time, he has become a five time Ballon D'Or winner and has scored over 800 goals for club and country, the list of accolades can go on for a longtime with Ronaldo, but one trophy has eluded him for nearly two decades at the top as he enters potentially his final chance to win the World Cup.
Backed up by potentially one of the deepest squads at the tournament, Ronaldo will have to learn to hurdle a new challenge this late in his career, the fact that he might need to be a rotational piece in Fernando Santos' side.
The 2022 Portuguese squad features the likes of World Class talents from around the top European clubs including but not limited to Manchester City's trio of Bernardo Silva, Reuben Dias and Joao Cancelo, AC Milan's young starlet Rafael Leao, and Ronaldo's United teammate midfielder Bruno Fernandes, whose awkward exchange when the Portuguese camp opened has sparked plenty of controversy.
---
On Sunday, British broadcaster and journalist Piers Morgan released a clip from a recent interview for his show Piers Morgan Uncensored with the Portuguese superstar, who had scathing comments for Manchester United ownership and new head coach Erik Ten Hag.
The first headline was that Ronaldo said he feels he is being forced out of Manchester United, "Not only by the coach (Erik ten Hag), but also by two or three other people around the club". He said: "I feel betrayed. Some people, I feel, don't want me here. Not just this year, but last year too."
Ronaldo also touched on his relationship with Ten Hag, adding: "I don't have respect for him because he doesn't show respect for me.
"If you don't have respect for me, I'm never gonna have respect for you."
He also spoke on Ralf Rangnick's time at the club, who was appointed interim manager after Ole Gunnar Solskjaer's departure last season. The German has had significant success as a director of football but had not managed a team for over two years before taking over at United in November last year, with Ronaldo commenting: "If you're not even a coach, how are you going to be the boss of Manchester United? I'd never even heard of him."
The forward has also taken aim at the owners of Manchester United, the Glazer family, saying "The owners of the club, they don't care about the club. As you know Manchester is a marketing club. They will get money from the marketing and they don't really care about the sport, in my opinion." he also added, "They do not care about Manchester United".
While that statement may be true for many fans of the club who have seen a clear lack of ambition and a sharp decline in quality since legendary manger Sir Alex Ferguson's retirement in 2013, fans of the club have revolted on multiple occasions including protests before matches against longtime rivals Liverpool in both 2021 and 2022.
Ronaldo also took aim at his current boss who claims that he and "several" higher executives did not "believe him" when he was absent at the beginning of this current pre-season due to his newborn daughter because she was unwell in the hospital.
"I spoke with the director and president of Manchester United,"
Ronaldo told Morgan.
"And (they) kind of didn't believe there was something going wrong which was making me feel bad. They believed, but in the same way, I'm never going to change the health of my family for football. Never. Now, or ten years behind or forward.
"It's something that really hurt me because they doubted my word that I struggled, especially Belle and Geo (Ronaldo's wife, Georgina Rodriguez), we had one week in hospital because Belle had a big problem.
"I didn't go to pre-season because of that, because I wasn't allowed to leave my family in case something happened. I don't think that's fair, to leave my family for pre-season, and that's why I didn't go."
Ronaldo's claims that United did not believe his daughter was ill during pre-season are countered privately by the club. Time off was sanctioned and Ten Hag only referenced "personal reasons" during the tour so as not to divulge details, while senior officials absolutely believed the reason Ronaldo gave for his absence.
With the release of this interview it has left Ronaldo's future with Manchester United in serious doubt and it seems to come at a planned time with the footballing world turning their attention from club to country with the Qatar World Cup on the horizon, which will be set to take place from November 20- December 18 leading into the January transfer window where Ronaldo will certainly be pushing for an exit from United.
It wouldn't be the first time this season that the Portuguese forward has been trying to force his way out of the club, as back in the Summer window his agent was shopping around his potential services to many of the top clubs in the world in an attempt to join another club, but to no avail.
---
So where does that leave Portugal?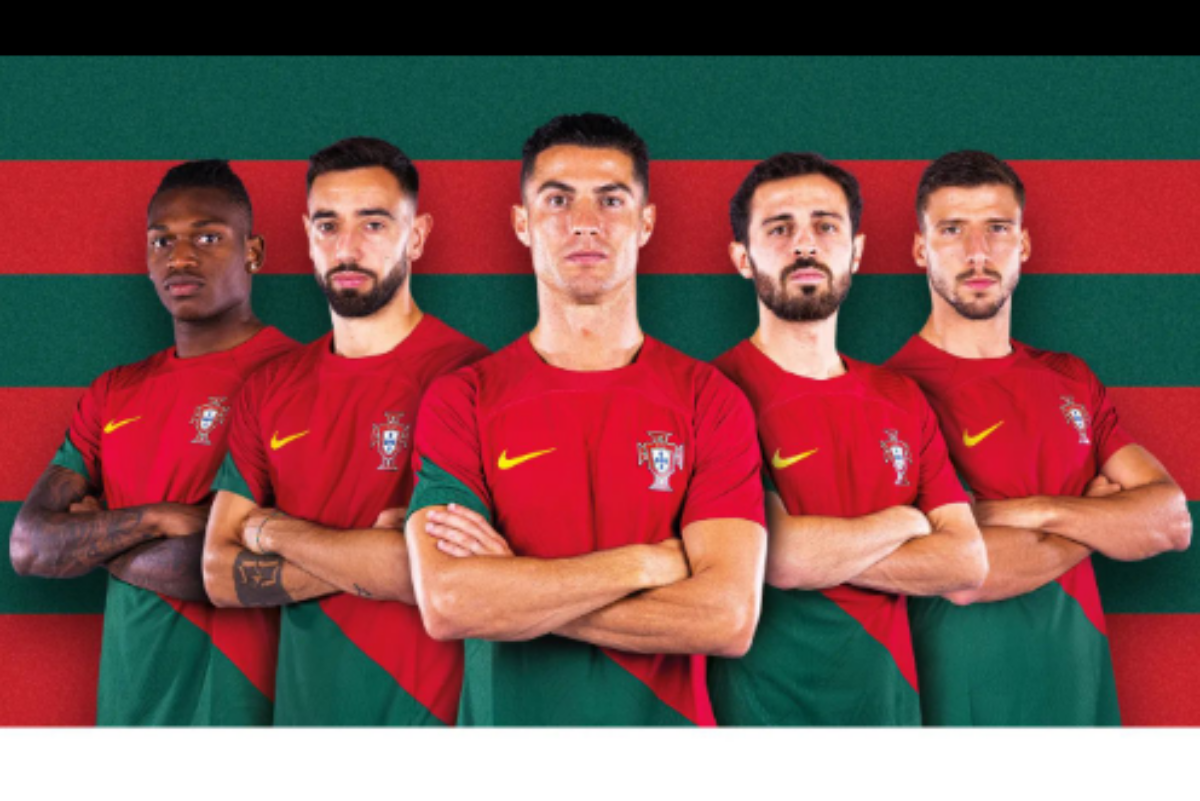 Ronaldo will be coming into the tournament on very poor form, making only 16 appearances so far in all competitions (10 Premier League appearances, with only three starts) scoring just three times in all season, marking one of his worst goal returns in his senior career.
Not only will Fernando Santos' need to deal with his side's star center forward out of form, but also need to deal with clashing personalities, especially between the two Manchester United stars near the centre of the team's core.
While Santos has plenty of other talent around the field it cannot be understated what a mediocre time he has done since taking over the team in 2014.
Between 2014 and 2021 the Seleção under Santos have not made it past the first knockout stages in three of the four tournaments held, apart from the Euro 2016 tournament in France, where the efforts of Ronaldo saw the team make an incredible run all the way to becoming champions of Europe for the first time ever.
Even with the current crop of talent, they were largely disappointing during the Euro 2020/21 tournament, which featured the likes of returning stars including many of the players heading to Qatar in a week.
After beating the Hungarians 3-0 in their opening fixture, the Seleção would than go on to be embarrassed by the Germans in their second match 4-2 and than needing a Ronaldo brace to salvage a 2-2 draw to an underperforming France team as well.
Fernando Santos' side would see another earlier than expected exit to the Belgians in the Round of 16, following a lethargic display from the Portuguese side.
All of this is to say that, while Portugal might have on paper one of the best squads heading into the World Cup, their recent track record at recent international tournaments have not been so kind to them, although there is a sense of optimism for Portuguese fans that this might be their chance to win, now having to deal with Ronaldo's actions and a potential split in the dressing room will surely leave more questions for Portugal to have to answer with solid play on the field.
Anything less than at least an appearance in the Quarter-Finals should be seen as an unmitigated disaster, but maybe with Portugal fighting more adversity than ever, perhaps this is the chance for them to finally breakthrough and succeed.
---
Looking to watch the World Cup? In the United States you can catch the World Cup on fuboTV! Canadians get to watch Serie A, Ligue 1, and the Premier League! Click here to get access!