Juventus are set to begin their 2022-23 Serie A campaign in less than a week. Massimiliano Allegri's side is coming off a disappointing 2021 season; finishing fourth in the league table with no success in the Champions League, Super Cup, or Coppa Italia, being the first time in 11 years the Bianconerri Finish a season without winning a trophy (Scudetto included). 
Since the end of the 2021 season, Allegri and Juventus chairman Andrea Agnelli has been grinding it out, working and preparing for the new season with key additions to the squad. The Bianconerri were able to bring in Angel Di Maria from PSG (via free agent), Gleison Bremer from Torino FC (≈ 40m), and also brought back Paul Pogba from Manchester United (via free agent).
Although Agnelli's club was able to bring in high-caliber players, Juventus took major hits, losing long-time center-back Giorgio Chiellini to a free transfer to LAFC who spent 17 years wearing the famous Bianconerri stripes, as well as their number 10 Paulo Dybala. "La Joya" was a free agent signed by A.S. Roma to a three-year deal. Also, most recently losing 22-year star Matthijs De ligt to Germa Giants Bayern Munich for approximately 77 million euros.
With Juventus having a very busy transfer window, many rival teams are getting stronger too. Such as both of their rivals from Milan. Inter Milan was able to bring back former striker Romelu Lukaku who heavily contributed to the Nerazzuri's 2020 scudetto alongside his partner in crime Lautauro Martinez. As for their counterparts, AC Milan was able to bring in 27-year-old Divock Origi who will be given the chance to show his true worth not just as a spark off the bench.
With all these changes happening within the Serie A, many teams have gotten stronger and others got weaker. With almost a month to go to kickstart Juventus' 2022 season and the transfer window still ongoing, this is how Juventus could potentially lineup next season.
Projected Starting XI:
Goalkeepers and Defense
Juventus will most likely run it back with the same goalkeeping tandem of 32-year-old Polish international Wojciech Szczesny and 29-year-old Mattia Perin. Allegri's replacements consisting of Torino's Gleison Bremer and Frosinone's Federico Gatti can both provide immediate impacts as both were seen as impactful players with their former clubs. Gleison Bremer making the starting eleven will provide Juventus with a good "imitation" of Matthijs De ligt. Gleison only being 24 years old provides the same aggression and defense presence and both players were seen as the anchor of their backlines with their teams before joining the Bianconerri.
To add on, Bremer and De Ligt were both making huge impacts while still being in their early 20s. So the Bremer signing can be seen as a Matthijs De Ligt replacement with already having the Serie A experience resulting in Bremer potentially being able to excel and become a world-class center-back.
Midfielders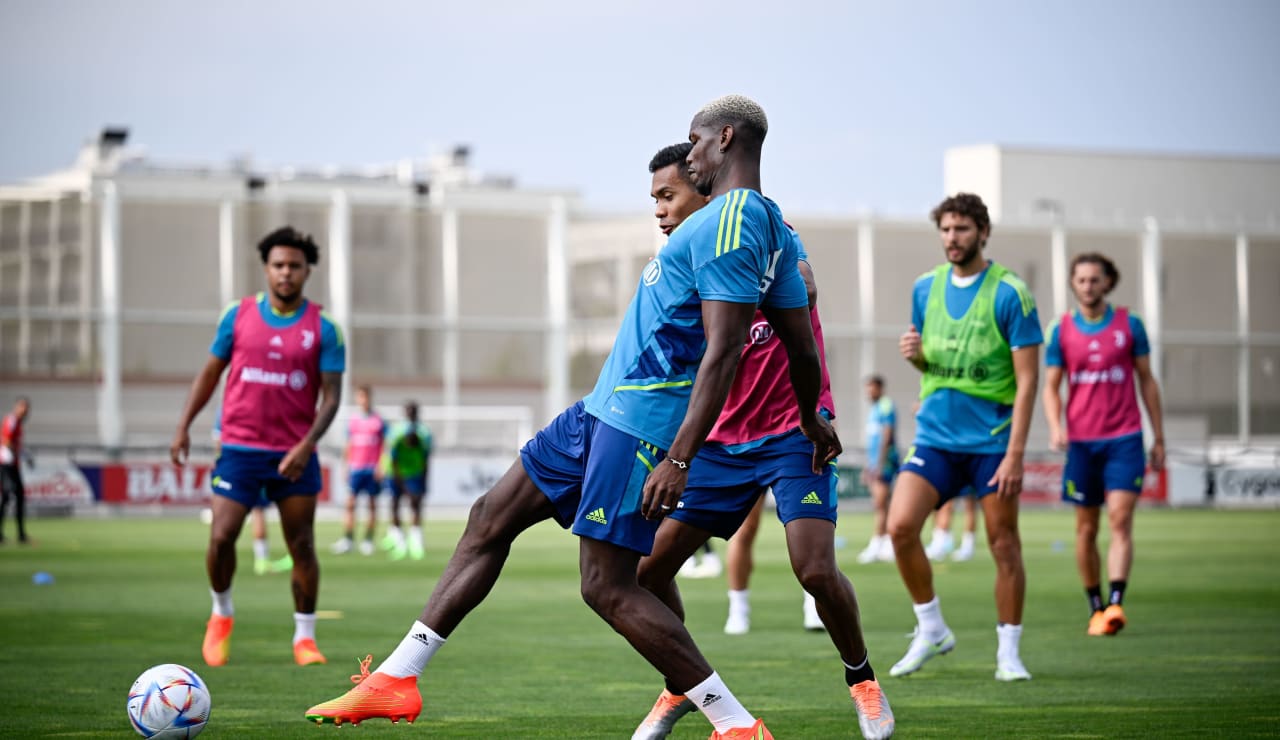 With the loss of newly transferred Paul Pogba for the first couple of months in the season, Juventus will have to work with a midfield consisting of Manuel Locatelli, Weston Mckennie, and Dennis Zakaria, Nicolo Rovella, and Nicolo Fagioli. I believe Allegri should take a page out of Barcelona manager Xavi's book and embrace the youth of his squad. Rovella and Fagioli were two of Juventus' shining stars coming out of the academy. Fagioli has spent some time on loan already with Serie B side Cremonese and Rovella with Serie A side Genoa; showing both players have had some experience already and can learn and grow with the biaconerri as the opportunity should arise with the losses of Aaron Ramsey, Adrian Rabiot and Rodrigo Betancur. I decided to put Lazio's Sergej Milinković-Savić as he is seen as a main transfer target for the Biaconerri.
According to CorSport Juventus is in contact with Lazio for the 27-year-old Serbian as Lazio is demanding $60 million euros with no players included (Corriere Dello Sport, 2022). Milinković-Savić brings the impact and similar style of play as Pogba as both are players that can control the central part of the pitch and both dangerous on the attacking and defensive sides of the pitch.
Attackers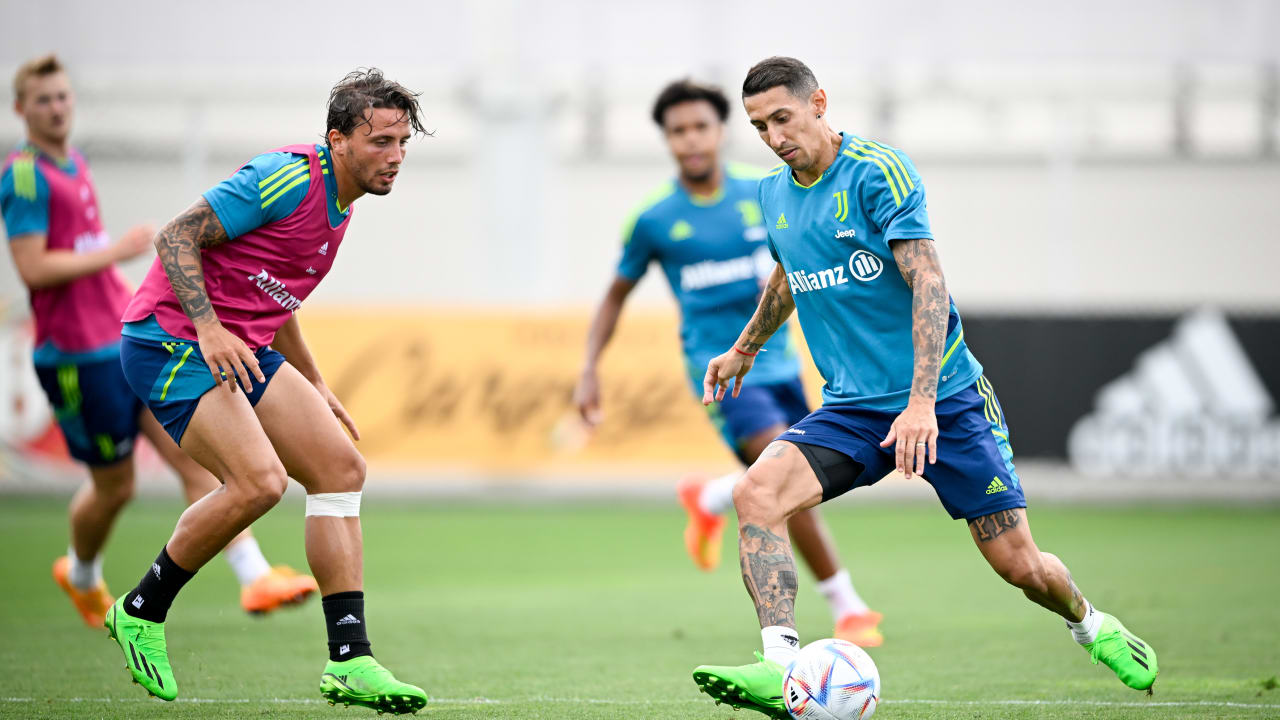 With the attack, the Biaconerri brought in PSG winger Angel Di Maria to provide the playmaking and flair in Juventus' front three. With Juventus' starting 3 already set in stone, Moise Kean can be seen as Vlahovic's backup where Kean can still receive more than enough opportunities to play to be able to develop.
As for the wingers, Juventus can most definitely upgrade on this side of the pitch. Juventus have been linked with many players but the two I have that could potentially come and help the Bianconerri reach the scudetto again and possibly succeed in the champions league are Baraclona attacker Memphis Depay and Ajax winger Antony.
Both can be seen as players who possess unique abilities on the ball, as Depay also brings his versatility with his finishing ability where can move central as a number 9 (striker) or as a false nine (center forward). Antony brings the flair Juventus has been missing, Antony can bring that same ability as Douglas Costa brought along with his already above-average finishing capability. 
Want to see Fedrico Chiesa and Dušan Vlahović link up this season? Canadian Juventus fans can only watch Serie A and Coppa Italia on fuboTV. Click here and get your fuboTV subscription now.