As the Canadian Men's National Football Team is gearing up for what will be a World Cup to remember as they will be playing in the competition for the first time in over 30 years, getting their players in full match fitness between the start of the season and the WC will be of the utmost importance to the main players on the roster.
Players like Alphonso Davies and Jonathan David receive plenty of the spotlight due to the clubs they play for in Davies case, and the sheer talent they bring on the pitch as well, so this group of players won't be looking at them but rather some of their National Teammates who will undoubtedly need some good game-time as they will all be relied on to help carry the load in Canada's WC conquest.
Tajon Buchanan & Cyle Larin (Club Brugge)
This pick could be seen as a rather controversial one as there are two players being highlighted instead of just one, but there is good reason behind this.
In both Buchanan and Larin, these two help make up the portion of the Canadian attack, along with the likes of Davies and David and both of them had a very successful qualifying campaign which saw Larin net 13 goals in 13 WC qualifying appearances, while Buchanan netted three times and provided an additional four assists in 12 matches.
Larin can deploy on both wings or in the middle of the pitch as a number 10 or 11 but typically plays either as a center forward playing deeper in a one striker formation or as a CF option with a strike partner, and both of these positions compliment his game very well.
While Larin lacks the ability to hold on to the ball for long periods of time and carry it up the pitch, his vision and sense of short passes gets him frequently into spaces around opposing defenders and his attacking sense is very sharp.
While definitely not an out and out striker his numbers suggest he might be, but he uses his wingers very effectively if he's playing with three up top where he's a central piece and when he's paired up with the likes of a Jonathan David the two use their space to great effect as David has a pass first mentality, where Larin's fantastic finishing abilities can be on full display.
Add on to the fact that Larin measures up at nearly 6'2, and is also very good at receiving and getting an end on a cross, this makes Larin another dangerous threat in the air, where David might not be able to do that job.
On the other hand the emergence of Tajon Buchanan during the last year has been a sight to see as the young winger had a breakout season with the New England Revolution of the MLS during the 2021 season, which allowed him to take his talents and grow in Belgium with the reigning champions in Club Brugge.
Buchanan is a very versatile player who can slot on either side of a midfield four while also filling in as a left sided full-back on occasion for Canada, and also lining up as a right sided winger for the likes of New England.
The flair that he shows added in with his pace makes him a nightmare to mark as he has shown on many occasions and he has a knack to carry the ball forward and get into more progressive areas with the ball (something that could compliment a player like Larin).
Both of these players look set to be regulars in the Brugge lineup this season, and especially with all the leagues starting up in late July/early August, there will be plenty of games for both of them to get into before November when they are set to head to Qatar for the World Cup.
Minutes should be a bit easier to come by especially after Brugge decided to let their starlet in Charles De Ketelaere join AC Milan for an estimated $35 million, both of the Canadians will definitely shoulder more weight this season for Brugge as they will also be contending with UCL games as well.
Stephen Eustaquio (FC Porto)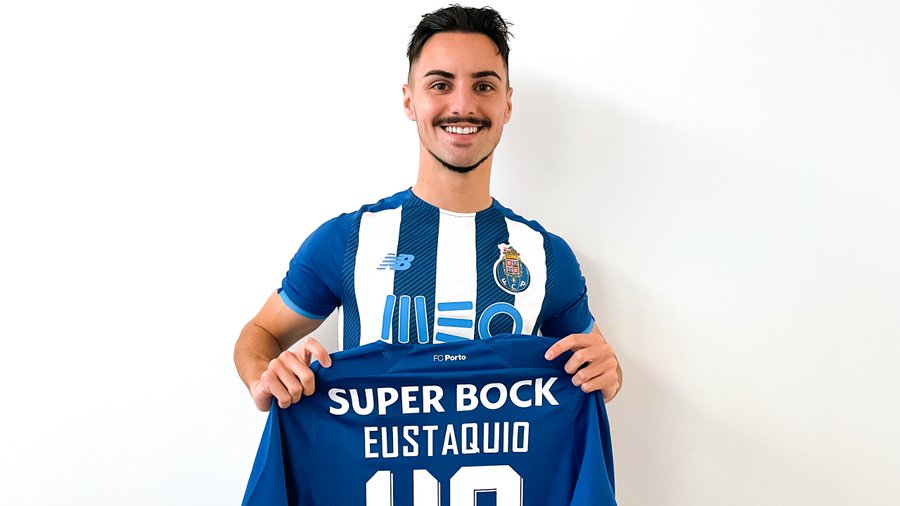 Eustaquio is a 25 year old deep lying midfielder who just recently made his loan move to FC Porto permanent, as the reigning Portuguese champions snapped the Canadian up from Paços Ferreira for an estimated $3.85 million.
He made 11 appearances last year for Porto, including twice in the Europa League, in a season split between the two Portuguese clubs.
Eustaquio has had his troubles making it to a top continental league as he had the talents while playing for the Portuguese U18 and 23 sides, but after an ACL injury while playing for Cruz Azul in Mexico set him to miss eight months he returned back to Portugal with Paços and quickly grew into one of their most outstanding players.
Playing as a deep-lying midfielder, Eustaquio has great knowledge of reading the defensive game and always knows when to put a foot in. His intelligence mixed in with a dogged work rate and intense aggression makes him one of the toughest players to get around, but he does this with the opposite of a physically imposing frame.
Standing at just 5'10 and roughly 150 lbs., he might not be what could be considered as an "imposing force" on the pitch but he doesn't let his smaller frame beat him out of challenges. His ability to step up on players, read passes for interceptions and than his recovery pace if he makes a mistake makes him a great option to have locking down the middle of the park.
But he isn't just a great shutdown midfielder as he has great talent going forward, which could see him in a number 8 role on occasion as his technical ability to spot long passes and get his team up the field will always help the sides he's playing in to compete.
The Canadian will however need to compete for time with the likes of Mathias Uribe and new arrival Marko Grujic look to also be taking the spot that Eustaquio thrives in and it will be a wonder whether he tries to move away on loan for more minutes before the transfer window closes or whether he will take the starting spot on the Porto team as he tries to become a stalwart in Portugal.
Richie Laryea (Nottingham Forest)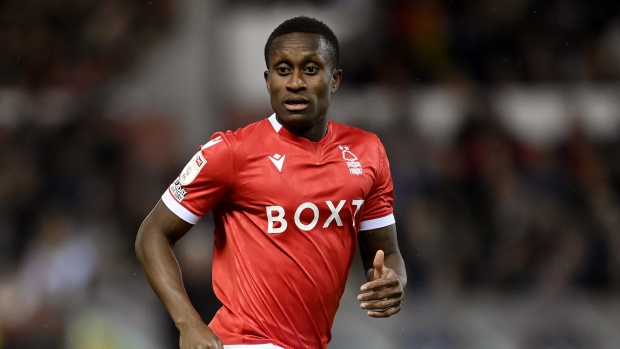 At the time of writing this Laryea is a Nottingham Forest player, but he is one who unfortunately finds himself deep in the right back pecking order, as Forest are set to embark on their first EPL campaign in over 20 years, but he looks to not be included in the first team selection currently.
Joining Forest as they were pushing for a promotion to the Premier League midway through the 2021/22 season from Toronto FC, Laryea was only able to manage five appearances for the club.
Laryea spent five years in the MLS split between Orlando City SC and Toronto FC making a combined 104 MLS appearances before joining Forest in the Championship during the January transfer window last season, but was unable to get a footing in at Forest after arriving from TFC.
With Forest going on an incredible run of form to end the season Laryea wasn't able to usurp the right back position from Carl Jenkinson and with the additions of Neco Williams and Giulian Biancone this would leave Laryea struggling for time and with the Qatar World Cup looming, he needs to make sure he gets all the game-time he can before the tournament and leaving on a season long loan should do that nicely.
The converted right midfielder into a right-back gave TFC and the CMNT plenty of experience on the right flank as he can bomb up the pitch with great speed, while also making real strides coming back and playing defence. His aggressive nature does seem to get him into some trouble picking up 12 yellow cards during his MLS career.
He also has an eye for goal netting seven times and setting up 11 during his first MLS stint and with the likes of Lorenzo Insigne, Federico Bernadeschi and Domenico Criscito joining TFC, should he return to the club that gave him his spark he should fit in nicely playing in behind the likes of the new Italians.
---
Canadians Rejoice! Fubo TV will keep you in all the action this season with the Premier League, while also showing the Serie A and Ligue 1 exclusively. Keep Up to date with the Canadian's playing across Europe, as well as the Canadian Premier League to see what talent is coming up.