Calle Jarnkrok is staying north of the boarder as the Swedish forward inked a deal on Friday afternoon with the Toronto Maple Leafs for four years carrying a $2.1 million AAV.
Jarnkrok had spent his nine seasons in the NHL mostly with the Nashville Predators before being selected by the Seattle Kraken in their Expansion Draft last Summer, where he put up 12 goals and 26 points in 47 games before being shipped off to Calgary at the trade deadline.
The Swede only registered four assists during his time in Alberta where he was shuffled across the bottom six of the lineup as the Flames were extinguished in five games during the second round of the playoffs.
While not blessed with an elite scoring touch, with career highs in goals (16) and points (35) coming in 2017-18 season with the Preds, what Jarnkrok does offer the Leafs however is some extra insurance deeper in the lineup while also being great at drawing penalties.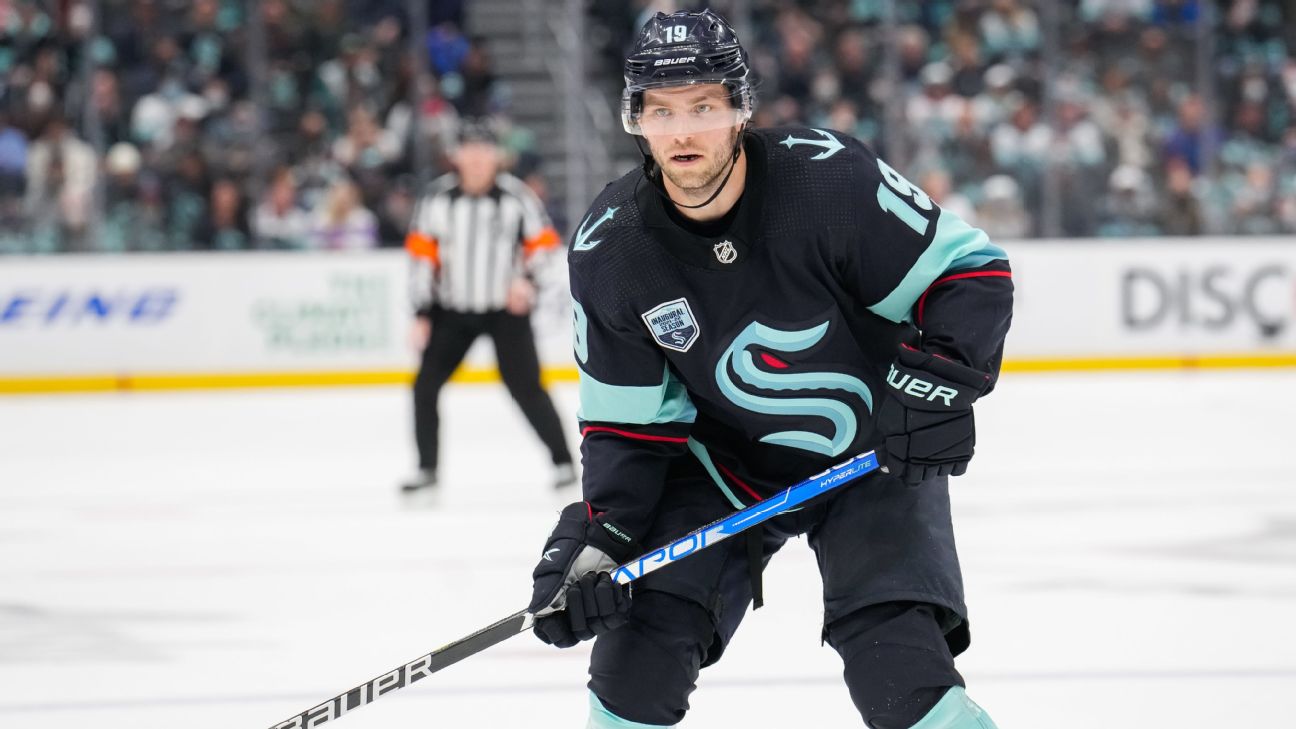 For a team with elite firepower on the power play but found that they weren't getting nearly as many calls for them as they should, adding some extra insurance in that department could go a long way.
Another bonus to Jarnkrok's game is that he is able to fill in on any forward position, spending time on both wings and at center, making him more versatile to climb higher in the lineup and be put in different positions, while also being able to kill off penalties as well.
He doesn't bring too much in terms of size, standing at only 5'11 and listed at 186 lbs., the Swede is indeed very tenacious and can break up plays in the neutral zone which is what Leafs GM Kyle Dubas has made sure his team is able to do and adding Jarnkrok will only benefit the team in that respect.
The question is that with Jarnkrok already at 30 years of age, is signing him to a four years that wise of a decision for a player who tends to be in the dirtier areas? Dubas might feel that is the way to go, but only time will tell to see what Jarnkrok will bring to the Leafs lineup.
According to CapFriendly this is how the Leafs lineup is looking after the Jarnkrok signing.
It will have to be determined whether the team wants to keep the likes of their RFA's in Rasmus Sandin and Pierre Engvall, which means that more changes will be coming to the Leafs in the not too distant future.
---
Head to the NHLShop.com to shop for the official Toronto Maple Leafs merch in time for the 22/23 season.