After a hectic couple of weeks since the draft many questions about how the Toronto Maple Leafs would suit up in 2022/23 have been answered, but some still remain.
Here is where the Leafs stand on July 13, the opening day of NHL Free Agency;
July 7: TRADE PETR MRAZEK TO THE CHICAGO BLACKHAWKS
Kyle Dubas' first order of business during the NHL draft/free agency period was to get rid of last Summer's marquee free agent signing in Petr Mrazek and his hefty $3.8 million AAV contract.
Getting out from under of close to $4 million had to be top of Maple Leafs GM Kyle Dubas' list as it would only give him more flexibility.
Mrazek had a pretty dismal year in Toronto to say the least.
He has always been known as a goalie to have really high upside, but his downsides could make him virtually unplayable, which for many in the Leafs organization felt was what Mrazek had become.
Finishing the season with a save percentage at .888 and a GAA north of 3.30 it felt like his time in Toronto was going to be over before it really begun after he suffered a mid-long term injury in only his first appearance with the team.
He would return just nearly a month later and would pick up another month long injury in his very next start with the team.
Mrazek's noted lengthy injury history made many question Dubas' thinking when he signed the Czech shot stopper last summer and it only proceeded to blow up in the team's face as the season progressed where instead of trying to give Jack Campbell, who has a history of injuries as well, less of a heavy workload instead it worked the exact opposite.
Toronto would instead rely upon unproven talent with the likes of Erik Källgren and Joseph Woll from the AHL's Marlies shouldering the load from when Mrazek (or Campbell) were injured.
Dubas would find a trade partner with Kyle Davidson and the Chicago Blawkhawks, as the Leafs would move down 13 spots in the draft, but also clear nearly $4 million off their salary the move could be seen as a win-win on both sides.
Trade Grade: B+
JULY 11: ACQUIRE MATT MURRAY FROM THE OTTAWA SENATORS.
The full Matt Murray trade is as follows:
The Sens would also be retaining 25% of his $6.25 million AAV, which would leave the Leafs on the hook for roughly $4.68 million AAV for this year and the next.
Murray, 28, hasn't looked like the Penguins "Goalie of the Future" for the past few seasons and definitely not since he won back to back Stanley Cups in 2016 and 2017 as a rookie, usurping the starting spot from than Penguins legend Marc-Andre Fleury.
His decline as an elite goaltender has been very evident as he hasn't had a season with a save percentage near .910 in close to four years.
Back in 2020 when he signed with the Sens it looked to be a step in a better path after he was unceremoniously let go from the Penguins after uncovering another gem in net with Tristan Jarry taking the reins from Murray, as he had a dismal season.
In two seasons with Ottawa, Murray couldn't catch a break on the injury front, while also contracting COVID-19, compounded with the fact of the sudden loss of his father during his final season in Pittsburgh and things just haven't been going Murray's way.
Leafs GM Kyle Dubas is looking to bank on the fact that by playing behind a stronger defensive style Murray would improve on his dismal recent numbers, and should hope for a healthy Matt Murray for the next two seasons as the Leafs need to find some ounce of playoff success or the next person out of the door in Toronto could be Dubas himself.
With both Jack Campbell set to leave in Free Agency (which he would) and Petr Mrazek in Chicago many were a bit uneasy in trusting the future of the Leafs crease in someone who has had a very tumultuous couple of seasons.
Dubas also didn't do himself many favours as he was acquiring an out of favour goaltender, who was potentially on the verge of being bought out with the Senators, and was neither able to get more than 25% retention on his bloated salary or better than a 2023 third round pick which was a bit disheartening to see from a normally savvy GM.
Trade Grade: C
JULY 13: SIGN ILYA SAMSONOV, NICOLAS AUBE-KUBEL, ADAM GAUDETTE AND DENNIS MALGIN
For Dubas, heading into the free agency frenzy on Wednesday he would need to address some questions including potentially adding a backup goaltender, and strengthening the bottom of the lineup which Dubas would do.
The first major signing for the Leafs in free agency would come in the form of the 25 year old Russian goaltender in Ilya Samsonov.
Samsonov was projected to be the stalwart for the Washington Capitals for many years to come and had been near the top of their prospect rankings for many years after he was taken 22nd overall back in 2015 and he started to show that promise in 2019/20 after he finished the season with a .913 save percentage and a GAA of 2.54.
The following two seasons however Samsonov only showed signs of regression and finishing last season with a sub .900 save percentage and a GAA just a hair over three.
It will have to be seen if Samsonov can be played in a platoon/backup role as it is expected he will start the season behind Murray, and after very inconsistent play in Washington where neither he, nor former teammate Vitek Vanacek could lock down a starting role with the club, perhaps a change of scenery and new personnel could be what the young Russian needs to get his career back on track.
Adding Samsonov for one season at only $1.8 million this season should be a low-risk, high reward move for Kyle Dubas as he looks to hopefully have found the solution for the Leafs constant rotating carousel of goaltenders in Matt Murray and Ilya Samsonov.
---
Dubas was also able to shore up depth in the bottom six by signing reigning Stanley Cup Champion Nicolas Aube-Kubel, 26, to a one year, $1 million deal as he will look to play a part alongside the dependent David Kampf on the Leafs shutdown third line after losing Ilya Mikheyev to the Vancouver Canucks.
Aube-Kubel put up a career high 22 points last season split between the Philadelphia Flyers and Colorado Avalanche as he suited up in 14 playoff games for the Avs, en route to a Stanley Cup. NAK might not be an offensive powerhouse but will definitely help bring the Leafs stout defending, while also being great on the forecheck.
Gaudette, 25, has bounced around the NHL for the past few seasons spending time in Vancouver and Chicago before being traded to the Sens in November.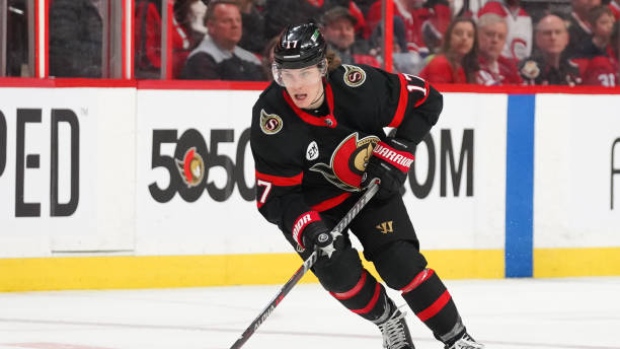 A former 30 point player with the Canucks, he will certainly be a depth piece and potentially an inbetween NHL/AHL player.
Dennis Malgin will also be returning to the team after he spent the past two seasons overseas while also putting up 52 points in 48 Swiss NL games with ZSC Zurich this past season and will likely be an extra forward option/AHL winger for the team.
Overall Signings Grade: B
As the opening day of the 2022 Free Agency window winds down there's still a couple questions left for Kyle Dubas figure out.
He has two RFA's needing a contract in Rasmus Sandin and Pierre Engvall and currently only $2 million in cap space to work with, meaning that money will need to be cleared out in order to fit these two pieces back into the team.
Dubas is also looking to bolster the bottom of the defence by bringing in another right handed defender after losing Ilya Lybushkin to the Sabres, with links to Toronto native P.K Subban potentially in the cards its up to Dubas and the rest of the Leafs management to determine how they should finish off roster construction before the start of the upcoming season.
Just in time for the 2022/23 NHL Season Click Here For Your Columbus Blue Jackets Gear at NHLShop.com