After eight seasons in the Spanish capital, Welsh winger Gareth Bale is set to join the league leading Los Angeles FC on a free transfer when his contract expires on July 1st.
The former Tottenham Hotspurs star has had a very tumultuous time with Real Madrid when he was signed for a then World record transfer fee when Los Blanco's pried him from North London for $111 million back in 2013.
In Madrid, Bale managed 106 goals and 67 assists in 258 games for the club but his time in Madrid is one with mixed feelings for many fans.
On one hand, Bale on his day could produce some of the most mesmerizing football in the World with the capabilities of taking on multiple defenders at once with his blazing speed and nearly inhuman touch and capping it off with delicate, yet lethal strikes.
Bale was at the forefront of lasting memories for many Madridista's including his Copa Del Rey Final goal in 2014 against Barcelona, which nearly singlehandedly cost Marc Bartra his career, and his sublime overhead kick in the 2018 Champions League Final.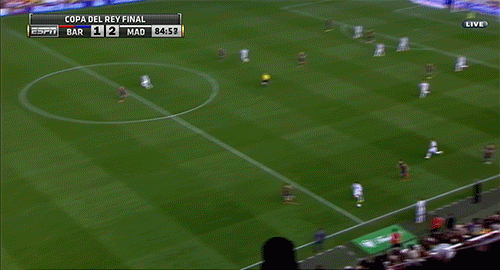 But it would be remiss to discuss Bale's legacy at Madrid and not bring up the many ailments that plagued the back half of his time in Spain.
This season Bale was only appear to get in a grand total of seven games with Real, with only five coming in La Liga.
Whether it be through the various injuries he has suffered especially over the past few years or being at odds with former managers including Zinedine Zidane and currently Carlo Ancelotti.
It appeared that Bale was looking to get his career back on track after a fairly successful loan spell back to Tottenham last season saw him play in 34 games and finding the back of the net 16 times, when he returned back to Madrid he was once again he picked up multiple injuries, including COVID-19 which kept him sidelined for five months.
He also was not in the good books of the Madrid faithful in the past few seasons as many felt his large wages and his lack of consistency on the pitch, and a perceived lack of regard for the club saw him booed and jeered by his home fans on multiple occasions.
Bale is now on the move to what most likely will be one of his final spells in football when he heads to Los Angeles, as with the constant injuries to his back and legs have started to take a toll on the once blistering winger.
As mentioned above, Bale will be heading to a LAFC team on great form to begin the 2022 MLS season as they have the best record in the league with 33 points in 16 games as he joins a team full of talent including the likes of Carlos Vela and Kellyn Acosta, while also being accompanied shortly by longtime Juventus and Italian National Team Captain Giorgio Chiellini.
Gareth Bale might not have fully lived up to the standards many fans would have hoped for when he burst onto the football scene in the early 2010's with Spurs and while he showed glimpses of brilliance on occasion, injuries have caught up to the five-time UCL winner.
Perhaps a change of scenery and playing in an inferior division to his time in Europe might be the best chance many fans have to see the once highly rated talent finish off his career.