The 2022 NHL Playoffs are finally here! Just a little over a week ago we ran through the eight Eastern Conference playoff teams finding at least one player who are coming close to the ends of their career and still in need of winning their first Stanley Cup.
You can find the list of the Eastern Conference teams here.
The rules still apply each player on this list must have at least 500 games of NHL experience (goaltenders must have at least 250 appearances), they must have at least played 10 years in the NHL, they must be past their 30th birthday, and finally they must be chasing for their first Stanley Cup.
As mentioned in the previous article, every player on this list might not have all of these criteria, but they check off at least one of the three boxes to be considered.
Colorado Avalanche- Andrew Cogliano
To kick off the Western Conference, we'll begin with the Stanley Cup favourite Colorado Avalanche, and after the season that they've had this should come as no surprise as they have the best chance to go all the way this year.
Colorado looked to bolster the bottom of their forward group at this year's trade deadline when they acquired 34 year old forward Andrew Cogliano from the struggling San Jose Sharks.
Cogliano is a former first round pick back in 2005, when the Oilers took him 25th overall and he spent four seasons in Alberta before joining the Anaheim Ducks in 2011. Cogliano spent eight seasons with the Ducks before he was dealt to the Dallas Stars in 2019 in which he made it all the way to the Stanley Cup Finals with the team during the COVID-19 Bubble Playoffs, which the Stars lost.
Cogliano has been one of the most dependable second/third line wingers in the league, especially considering that he holds the seventh longest Ironman streak (consecutive games played) in NHL history spanning from his rookie season in 2007 until 2018, and even since the streak was broken Cogliano has still made himself dependable wherever he was placed in the lineup.
With 1140 games of NHL experience and 426 points under his belt, Cogliano's future in the NHL might be uncertain but a deep run ending off with a Cup would be a great for the longtime veteran.
Honourable Mention: Erik Johnson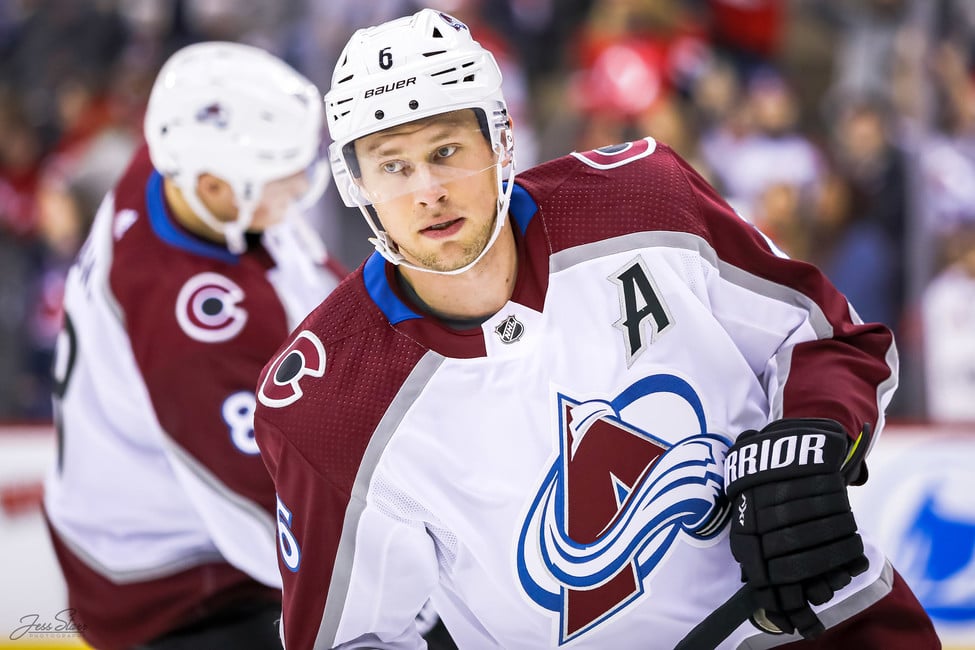 One of the longest serving Colorado Avalanche players, Johnson was drafted with the first overall pick by St. Louis back in 2006 but was shipped off to Colorado in 2011 and has been with the team for 12 seasons.
Johnson has played 857 games in the NHL, with 654 of them coming as a member of the Avalanche, the 6'4 defenceman has always been a strong, defensive presence on the backend for the Avalanche and while he might not have lived up to his billing as a former first overall pick he has always remained consistent with his play.
While the 34 year old still has one more year on his seven year, $42 million contract and the Avalanche looking to continue their dominance in the Western Conference, the 2022 playoffs might not be EJ's last chance to compete for a Cup like others on this list but his time is starting to run out.
Minnesota Wild- Mats Zuccarello
Mats Zuccarello just put up his best season in his 12 year NHL career as he scored 24 goals and put up 79 points which was good for third on team scoring playing alongside Russian phenom Kirill Kaprizov and Ryan Hartman.
The diminutive forward has spent time with both the New York Rangers where he played 509 games before being traded to the Dallas Stars in 2019, where he was only able to play two regular season games due to injury and joining the team for their playoff run before signing with the Wild in that offseason where he has now played 177 games and put up 151 points.
Zuccarello will be one of key pieces for any playoff success the Wild will be looking to have this offseason. After losing in the first round to the Vegas Golden Knights last season Zuccarello and the rest of his Wild teammates are looking to have to take on another tough matchup as they will play a resurgent St. Louis Blues team.
Honourable Mention: Cam Talbot
Cam Talbot has had a bit of a turbulent time with the Minnesota Wild, this season he has put up a respectable 32-12-4 record with the team on top of a .911 save percentage and 2.76 GAA, both of which are dips from his previous two seasons, and as a result he is now playing second fiddle to mid-season acquisition Marc-Andre Fleury.
Talbot has had ups and downs throughout his nine year career, with his lone Stanley Cup Finals appearance during his rookie season with the Rangers back in 2013-14 being the closest he has been to winning a Cup since then.
Talbot has one more year left on his current contract and will be looked upon to carry the team next season regardless of what happens in the playoffs, but when he is called upon he will need to make a big impression in relief of Fleury.
Calgary Flames- Mikael Backlund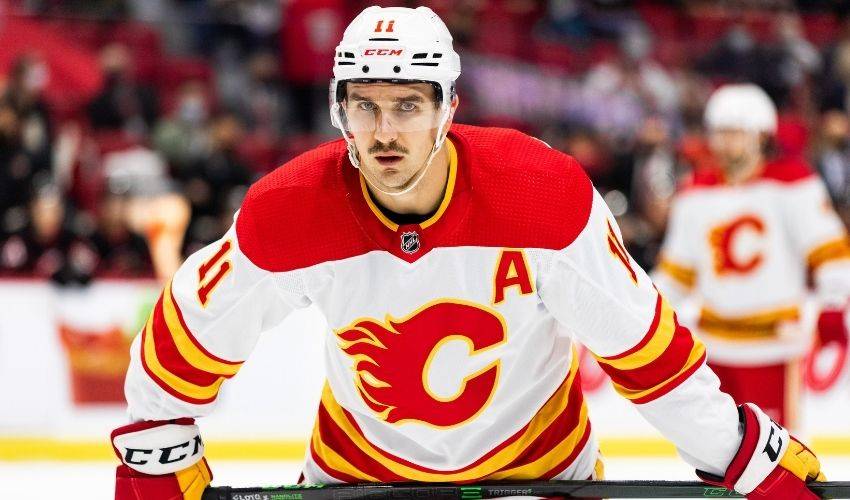 Currently third on the Calgary Flames all-time games played list, Mikael Backlund has only called Calgary his home since he was drafted 24th overall by the Flames in 2007.
Backlund has put up 166 goals and 436 points in the 826 games he has played in across the past 14 seasons as the centre has been a very good defensive option for the Flames across his time in Calgary picking up Selke votes for four straight years between 2016 and 2020.
While Backlund might not put up points like his younger teammates in Matthew Tkachuk or Johnny Gaudreau, he has made a keen impact in Darryl Sutter's defensively sound system with the Flames, and having a player like Backlund who can play up and down the lineup will be a necessity for the Flames if they want any playoff success.
St. Louis Blues- Marco Scandella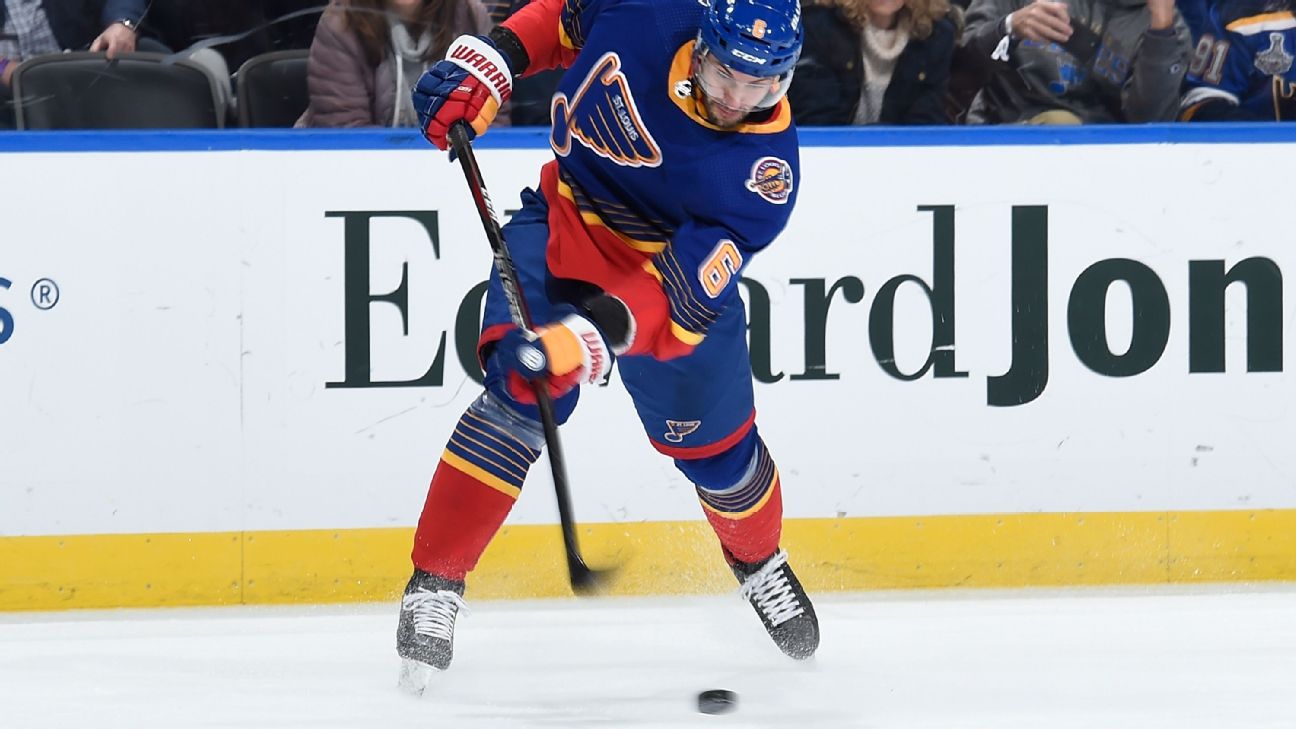 The 2022 St. Louis Blues have a bit more slim pickings to choose from as compared to other playoff teams, due to the fact that a majority of their core group of players have either won the Cup (most with the Blues back in 2019) or they are still too young to be considered for a list like this, which is why Marco Scandella makes this list.
Scandella is a former second round pick of the Minnesota Wild back in 2008 and he has spent his 11 year NHL career split between the Wild, Sabres, Habs and finally now with the Blues.
The 6'3 defenceman has played in 699 NHL games and put up 160 points in that time, but his point production is not what the Blues are looking to get out of Scandella. This year he has put up a career high 106 hits coupled with 70 blocked shots (which is considered a down year for his standards) Scandella is a very dependable depth option for the Blues backend playing alongside the likes of Torrey Krug, Colton Parayko and Justin Faulk.
Scandella still has two more years on his current contract with the Blues so this might not be his final chance to win a Championship, but his time could be running out especially with his physical style of play not lending to well to older defensemen.
Edmonton Oilers- Mike Smith
Mike Smith is the oldest player on this list and has had quite an NHL career. Smith was a former fifth round pick of the Stars in 2001 and had to wait five years to make his NHL debut in 2006 and was shipped off to Tampa Bay just 18 months later. When Smith signed with the Phoenix/Arizona Coyotes in 2011 he helped propel them to an unlikely playoff run making it all the way to the Western Conference Finals where they Yotes were taken down in five games against the eventual champs in the Kings.
Smith spent six seasons in the desert making 312 appearances for the Coyotes (most all-time for a goaltender) before being traded to Calgary in 2017, where he spent two seasons, before joining the Oilers as a free agent in 2019.
In Edmonton, Smith has had his ups and downs, this year he has posted a 16-9-2 record with a .915 save percentage and a 2.81 GAA which are both regressions from last season but he is coming into this postseason flying high on an eight game win streak (with back to back shutouts at the beginning of April) as he comes in as one of the NHL's hottest goalies over the past month.
Couple the hot recent play and his knack for pulling out huge postseason performances and this could spell a run for the Oilers, but if they don't capitalize on their chance this season it is unclear if Smith will continue for another season as he turns 41 next season.
Honourable Mention: Kris Russell
Kris Russell might not be a prominent name like other players on this list but he certainly hits all the criteria to make it in so he will receive an honourable mention.
The 15 year veteran has suited up in 912 games for the Blue Jackets, Blues, Flames, Stars, and finally now spending the past six seasons with the Oilers, he has put up 254 points in that span. After signing a one year deal this past offseason it's unclear if the 34 year old will remain with the Oilers after only appearing in 31 games this season so this might potentially be one of his last chances to compete for a Stanley Cup.
Los Angeles Kings- Alex Edler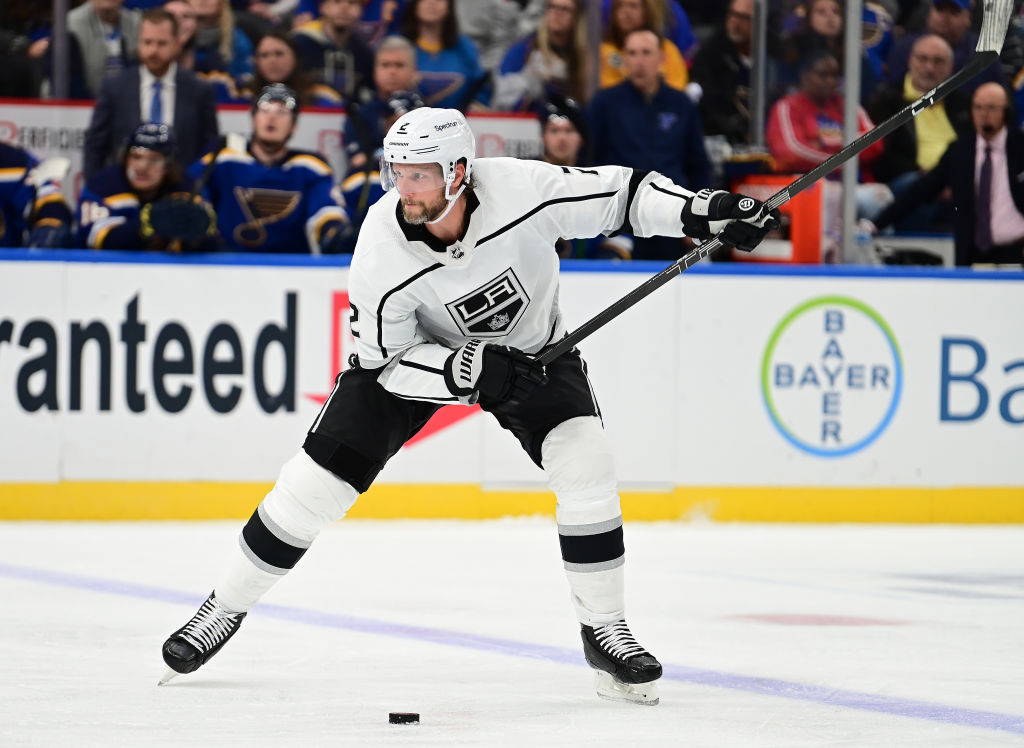 After spending 15 years lacing up his skates in Vancouver, this past offseason Alexander Edler signed a one year, $3.5 million contract with the Kings.
After 966 NHL games, Edler will be looking to finally get back to the Stanley Cup Finals for the first time since he was apart of the Canucks team that lost to the Boston Bruins in 2011. While Edler might not be the player he once was with the Canucks he can still chip in with a bit of an offence as he picked up 19 points in only 41 games this season.
But this season also saw him pick up the lowest amount of time on ice for the Swede since his rookie season back in 2006-07 and the amount of hits and blocked shots that he produced this season are also at an all-time low for him.
Unfortunatly it appears that Edler's playing days are going to becoming to an end sooner rather than later as he hasn't played a full season since 2011-12, injuries and age are seemingly slowing down Edler's pace as he will be looking to end his career on a high.
Dallas Stars- Joe Pavelski and Ryan Suter
Just like the Maple Leafs on the last list, there had to be one team with the honour of having two players noticed and in this case its Joe Pavelski and Ryan Suter for the Dallas Stars.
Both of these players are in their age 37 seasons and both were not drafted by Dallas but ended up on the team over the span of the past couple of seasons.
Pavelski is a former seventh round pick by the San Jose Sharks back in 2003, but he didn't make his NHL debut until the 2006-2007 season. In his 13 seasons with the Sharks he played 963 games putting up 761 points. Pavelski was named captain of the Sharks in 2015 and remained as captain until he left for the Stars in Free Agency in 2019.
San Jose was a perennial playoff contender with Pavelski and their core of players but they could never get over the hump and win the Cup, culminating in a Finals loss to the Penguins in 2016. In Pavelski's first season with the Stars, they made a miraculous run to the Finals where they were defeated in six games to the Tampa Bay Lightning.
Suter is a former first round pick after he was taken with the seventh pick by the Nashville Predators. Suter spent seven seasons in Nashville before he signed a lucrative 13 year $98 million deal with the Minnesota Wild in the summer of 2012. In the nine seasons with Minnesota however they were only able to make it past the first round twice.
Suter has 639 points in 1280 games across his 17 year NHL career, but he has never made it past the second round, could this be the year that changes?
Both players still have at least one more year on the books before their contracts expire (Suter still has three more years after this one), but with both men at age 37 there is no telling how many more years they have left to challenge for the Cup.
Nashville Predators: Matt Duchene
Matt Duchene might not have been the name that you would've expected to see for the Nashville Predators, but he is the oldest forward on the team at 31 and he just put up a career high in goals with 43 and points with 86.
Duchene's career might have gone a different path than many others thought he would take when the Avalanche took him with the third overall pick in 2009. In 2017 and after nine underwhelming years in Denver the Avs had to make a switch and shipped Duchene off to Ottawa (in a three way trade involving the Predators) where the wheels on that Senators team quickly fell off following his arrival.
Columbus took a chance on Duchene the following season when they secured a trade for him from Ottawa to help them on their playoff push and with 10 points in 10 playoff games Duchene did as much as he could as the Blue Jackets fell in six games to the Bruins in the second round.
Following the 2019 season, Duchene signed a seven year, $56 million deal with the Nashville Predators as they expected him to lead them back to the postseason and finally win the Cup they both have been searching for. Duchene was pretty underwhelming in his first two seasons with the Predators only putting up 55 points in 100 games, this season however he has seen a resurgence with a career year in goals and points alongside the likes of Ryan Johansen and Filip Forsberg.
While Duchene still has a few more seasons to prove himself as to what many saw out of him when he was picked third overall in 2009, winning a ring this year will no doubt silence some of his critics.