During the 2013 shortened season, the Washington Capitals were desperate for a Stanley Cup, and the Nashville Predators were near the bottom of the table.
When a team is looking to add to their team for a cup run, it is likely that they will trade a solid prospect for a rental in order to bolster their opportunity at a Stanley Cup. Meanwhile, a team out of the playoff spots will likely sell off their players to stronger teams to acquire assets that will make them better in the future.
However, sometimes the trades can work out much better for one team in comparison to the way the trade works out for another.
One trade that revolutionized the Nashville Predators, and didn't do much for the Capitals was the Filip Forsberg Trade
On April 3rd 2013, the Nashville Predators sent Martin Erat and Michael Latta in exchange for Capitals prospect and 2012 first round pick Filip Forsberg.
Then Capitals general manager notoriously was known for holding onto prospects, but this time he let one go.
| | |
| --- | --- |
| Washington Capitals | Nashville Predators |
| Martin Erat | Filip Forsberg |
| Michael Latta | |
As mentioned earlier, the Predators were struggling and veteran Martin Erat had submitted a trade request earlier in the year. Erat at the time led the Predators in points and felt that it was best if he got a change of scenery as he struggled in the music city.
At the time Erat was the main piece that the Capitals were interested in for the newly drafted winger. Although Latta became a fan favorite for several years.
During his time in Washington, Erat struggled and had only scored two goals in 63 regular season games, and 0 points in four playoff games.
Erat would then request to be traded, which sent him in with John Mitchell to Arizona for a package that included Rotislav Klesla and a fourth round pick.
Klesla would then be traded in a package to Buffalo that included Michael Neuvirth for Jaroslav Halak.
The acquisition of Erat didn't turn out to be anything special for the Capitals, and in hindsight it gets worse and worse as the years progress, as the success of Forsberg haunts Washington.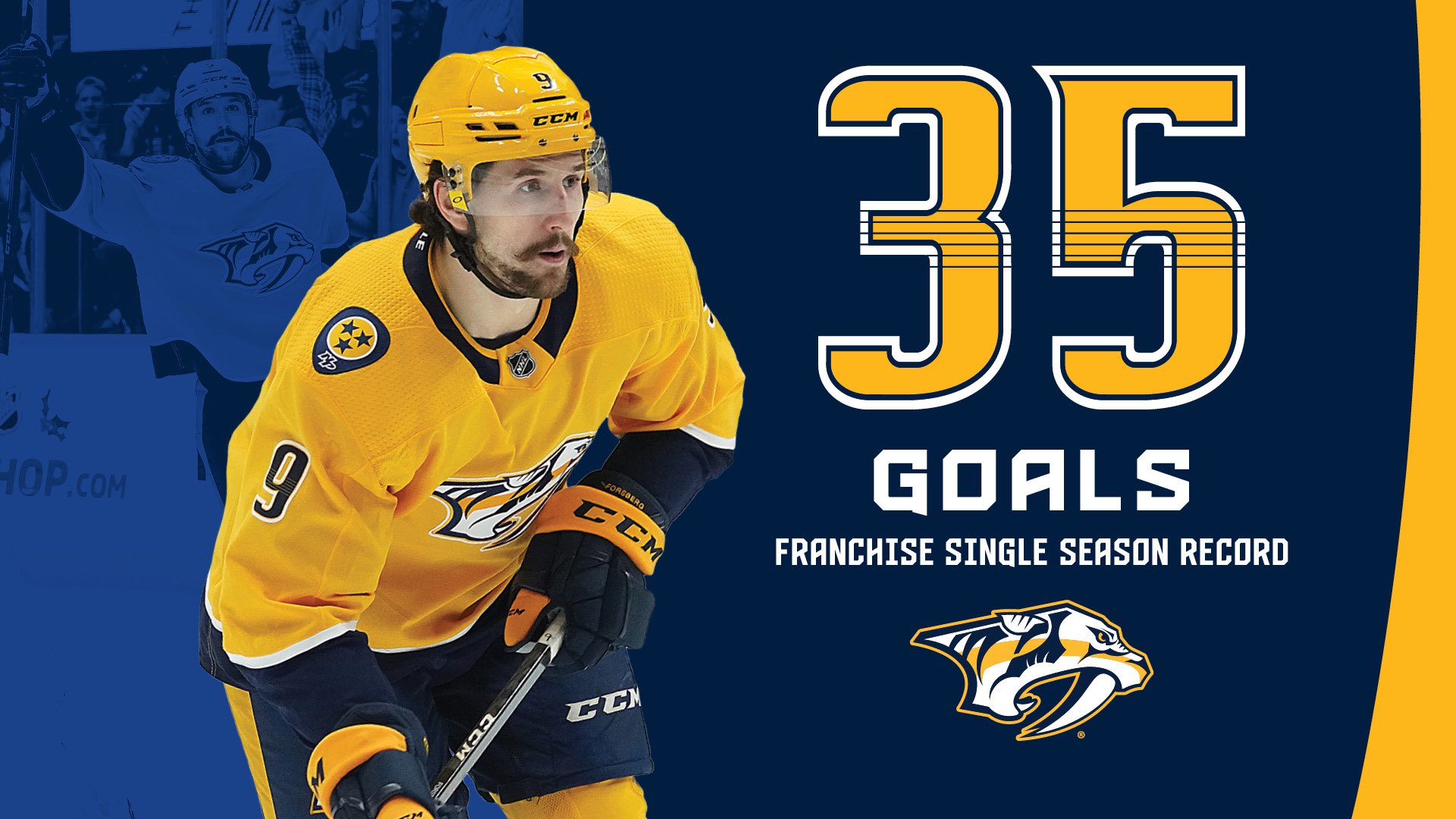 Meanwhile on the Nashville end of the trade, Forsberg continues to impress and perform as a top line winger. Just recently Forsberg broke the franchise single season record, with 35 goals.
Forsberg currently (at the time of this post) has 548 NHL games played, 213 goals, 235 assists, totaling out to 448 points (NHL.com).
The now 27 year old winger has been a integral piece to the Predators franchise. Forsberg was essential in the Predators 2017 Stanley Cup run, in which they lost in the finals to the Pittsburgh Penguins.
During that Stanley Cup run, Forsberg had 16 points in 22 games played.
Forsberg's contract is up at the end of this year and if he lands in free agency, he can be one of the biggest names on the market in years, but the Preds will likely do everything they can in their power to extend him.
As Forsberg continues to impress in the league, the Capitals will always wonder what could have been.
Looking back on the situation. Had the Capitals held onto Forsberg, there is a chance that players like TJ Oshie, and Anthony Mantha are not traded to DC, as Forsberg would have held up a top six winger position.
Or potentially the Capitals could have a stronger team and Forsberg would have helped them win a Stanley Cup sooner, or multiple.
In terms of the Predators perspective, this trade will always be looked back as a major win, and continues to pay dividends even now.
Ultimately, this trade has a clear winner and the name Forsberg likely still feels like salt in the wound for Caps fans.