On March 21st 2022 at 3pm (EST) the NHL Trade Deadline officially slams shut. This means that teams who are interested in selling and buying before the playoffs don't have much time before rosters are practically locked in.
As the deadline approaches and the world watches to see who gets moved and which teams get major upgrades, some could be very disappointed on the actual deadline day as days before the deadline occurred, major assets were taken off the market.
The first of the biggest assets to be sold off as a rental was the Flyers long time captain Claude Giroux. After celebrating his 1000th NHL game, and even more special, his 1000th game as a Flyer, the Philly captain was traded off to the sunshine state where he will join the Florida Panthers' hunt for the Stanley Cup.
Also joining the Panthers would be Connor Bunnaman, German Rubtsov, and a fifth round pick (2025).
In return for their Captain, the flyers got forward Owen Tippett, a first round pick (2024), and a third round pick (2023).
| | |
| --- | --- |
| Panthers | Flyers |
| Claude Giroux | Owen Tippett |
| Connor Bunnaman | First Round Pick (2024) |
| German Rubtsov | Third Round Pick (2023) |
| Fifth Round Pick (2025) | |
It is also important to note that in order for this move to have been made, Giroux had to agree to the destination as he had a no-movement clause in his contract. Which in turn defiantly lowered the ask from the Flyers, as they had no other bidders.
Prior to the trade being made, the Avalanche, Rangers, and Bruins were potential destinations for Giroux, however it was clarified earlier that Giroux's only destination was the Panthers.
It was also apparently reported that Colorado and Boston gave "more aggressive" offers to Flyers.
Giroux will also be joining an elite crowd in the Panthers, as they are led by Barkov, Huberdeau, Bennett, and Reinhart.
What this trade means is that the Eastern Conference is looking extremely tough, and specifically the Atlantic division, given how Boston, Florida, and Tampa Bay have all made significant improvements to their teams respectively.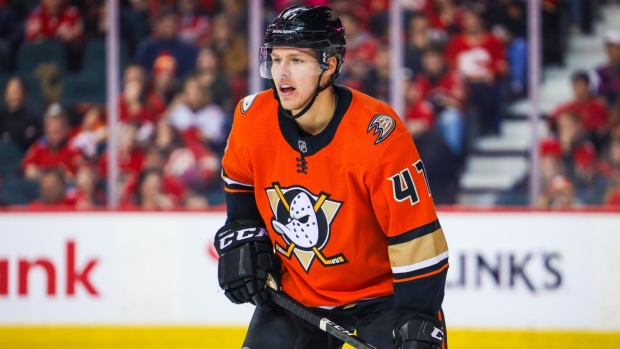 Another player joining the another Eastern Conference powerhouse is Hampus Lindholm, who will be joining the Boston Bruins as the trade deadline approaches. Also joining Lindholm in Boston is Kodie Curran.
Meanwhile the Ducks will be getting a first round pick (2022), two second round picks (2023 and 2024), Urho Vaakanainen, and John Moore.
| | |
| --- | --- |
| Bruins | Ducks |
| Hampus Lindholm | First Round Pick (2022) |
| Kodie Curran | Second Round Pick (2023) |
| | Second Round Pick (2024) |
| | Urho Vaakanainen |
| | John Moore |
Lindholm will also reportedly be extending his contract with the Bruins for many years to come, as it is reported that he will likely sign a 8 year contract at $6.5M per season.
It seems to look like the Bruins are adding to their team by bolstering their defense for the playoffs, while also giving Lindholm a new home for the foreseeable future.
One final major asset traded before deadline day was Brandon Hagel, formerly of the Chicago Blackhawks being moved over to the Tampa Bay Lightning.
To no one's surprise, the Bolts decided to add to their roster by bringing in Brandon Hagel. Though they paid a steep price, Hagel is signed through the 23/24 season at a steal of a price at a 1.5M cap hit per season.
In addition to sending Hagel, the Blackhawks also sent two fourth round picks (2022 and 2024) to Tampa Bay.
As a blockbuster package, the Blackhawks received two first round picks (2023 and 2024), Boris Katchouck, and Taylor Raddysh.
| | |
| --- | --- |
| Lightning | Blackhawks |
| Brandon Hagel | First Round Pick (2023) |
| Fourth Round Pick (2022) | First Round Pick (2024) |
| Fourth Round Pick (2024) | Boris Katchouck |
| | Taylor Raddysh |
The Bolts are defiantly looking to win their third Stanley Cup in a row and the addition of Brandon Hagel will defiantly help them in that goal. With Hagel being locked up as for a few more seasons after that, he could grow into a even bigger piece of the puzzle.
Meanwhile the Blackhawks have assets now have future assets that they can use to aid them in their rebuild.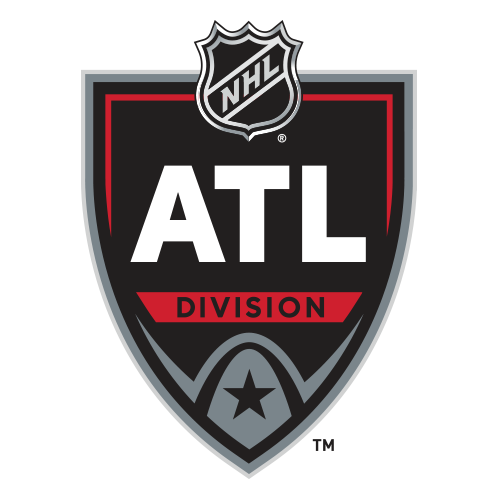 What we can see from these three trades is an Eastern Conference, and more specifically an Atlantic Division that has grown much stronger due to the assets that they have acquired.
We also see the buying teams, those in win now mode, looking to trade major future assets such as first round picks, both current and future in order to do their best in securing the best potential playoff odds.
All of these moves from the Atlantic teams look great in the short term, but they are ultimately all competing against each other for the same trophy, and ultimately the same spot out of the division this season.