Unione Sportivo Sassuolo Calcio, more commonly known as U.S Sassuolo, are an Italian club that has made one of the most meteoric rises in European football over the last 15 years.
Their rise in the ranks in the Italian football ladder was first seen in 2008 when they were promoted to the Serie C1 division of Italian football (3rd division), and between 2008 and 2013 they worked their way up for promotion to the Serie A.
The Neroverdi have held their place in the Serie A for nearly a decade and have also seen pushes into European competitions during this spell of success.
One big reason for their success is their development of young Italian talent, with the likes of Domenico Berardi being one of the academy's biggest success story.
In the 2021/2022 season two players have joined the fold and are helping Sassuolo push for European fixtures next season.
Giacomo Raspadori and Gianluca Scamacca are both Italian forwards that have made a great impact to the success that Sassuolo is having this season.
Raspadori is a 22 year old centre forward who plays in more of an attacking midfield position or off the shoulder of the central striker. He is following in the footsteps as Berardi as he has represented Sassuolo all throughout his youth career, playing for their U-17 side, Primavera side and finally for the first team.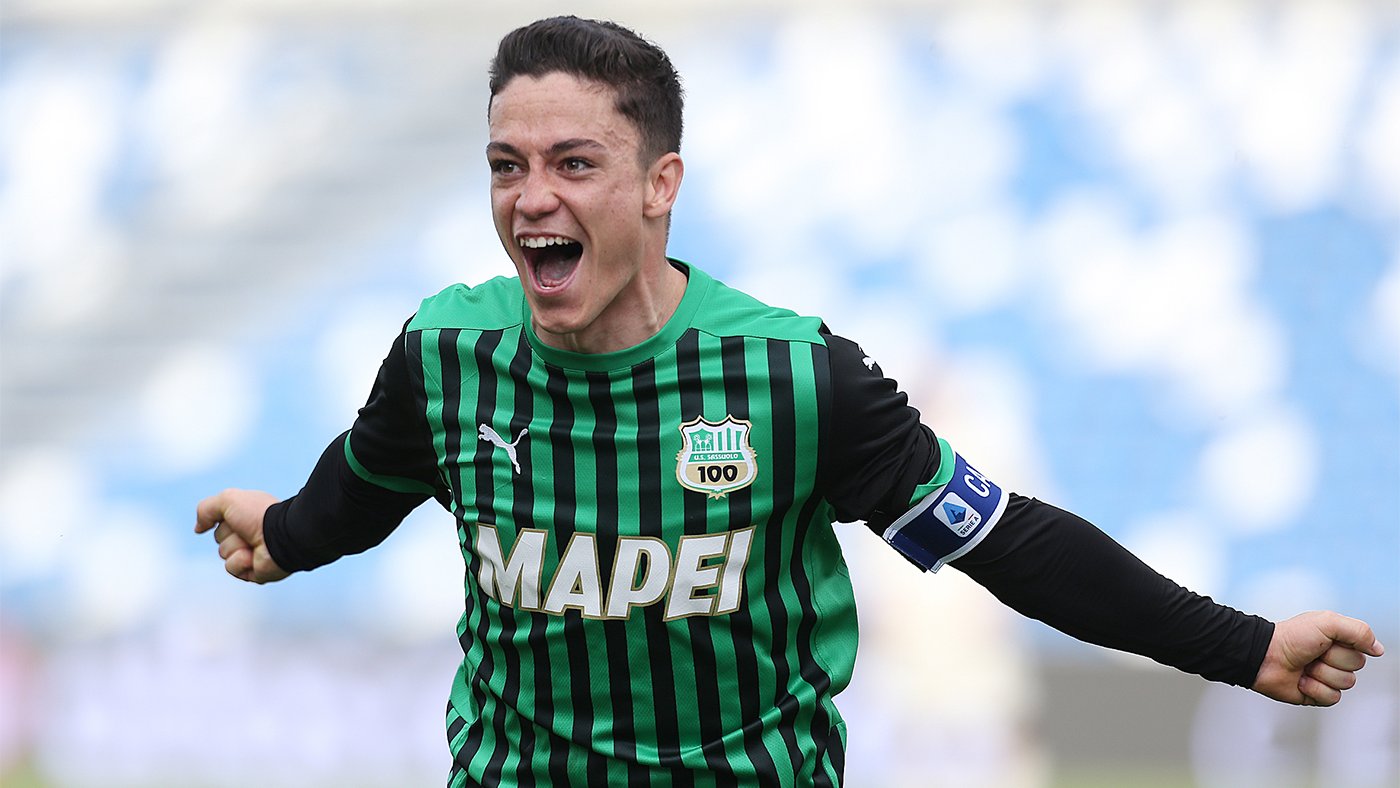 Raspadori has 17 goals for the first team in his young career with nine of them coming during the 2021-2022 season alone, as he is quietly having a breakout season with the Tricolore. Raspadori also has a penchant for being a quality creator as well with five direct assists to his name this season as well.
Scamacca is a 23 year old Central Striker who typically plays the farthest forward and acts as the team's target man due to his large 6'5 frame.
Unlike Raspadori, Scamacca is not a direct product of the Sassuolo youth academy as he has bounced around the likes of PSV Eindhoven and PEC Zwolle of the Eredivisie in the Netherlands, making eight top flight appearances, as well as a stint in the Serie B with Ascoli during the 2019-2020 season.
Scamacca started to really find his feet during his loan spell with Genoa last season where he found the back of the net eight times in 26 appearances, scoring a goal every 169 minutes, close to one goal every two games.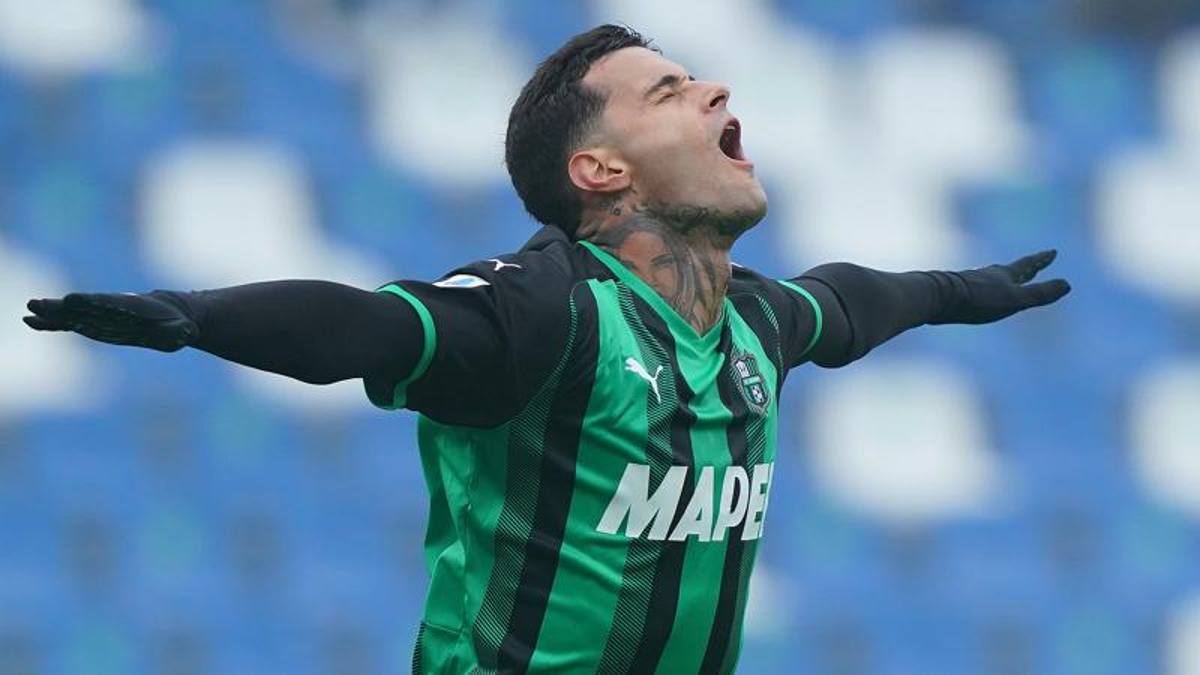 Those may not be eye popping stats for a central striker but it is a decent return for one who was embarking on his first full season in the Serie A.
Scamacca has already improved on his goal tally from last season with 12 goals in 27 appearances, Scamacca has found minutes in every game this season except for two, missing out due to injury or suspension.
Both Raspadori and Scamacca make for quite the juxtaposition for each other with Raspadori playing a bit more deeper in attack and helping in the buildup of play, where as Scamacca takes a more direct approach to the net, as his large frame helps him hold the ball up to create space for himself and his teammates.
With the creativity that both Raspadori and Berardi possess they can also hang a ball in the air for Scamacca to head down, but that is less preferred for him than just taking a shot on the net.
Both of the young Italians also have Berardi to help guide them in their young careers as he was thrust into the Italian spotlight with his dazzling performances for Sassuolo since their promotion to the Serie A in 2013.
Raspadori and Berardi also have tasted success in International competition after Italy's triumphant victory in the European Championship in 2021, with the competition marking Raspadori's first with the Italian National team.
Both Raspadori and Scamacca are set to feature in Roberto Mancini's squad for their upcoming World Cup Qualification games as they are set to receive more of a boost with recent struggles with players like Ciro Immobile and Andrea Belotti, and a long term injury to Federico Chiesa could see all three of the Sassuolo forwards put on the Azzurri jersey.