March 8, 2017 is a day etched into the minds of football fans across the globe as the Nou Camp in Barcelona was filled to capacity, with millions watching live from their homes, as the Blaugrana did the unthinkable and mount one of the greatest comebacks in UEFA Champions League history.
Barcelona were down 4-0 on aggregate after a brutal beatdown by the hands of Paris-Saint Germain when the two teams met at the Parcs des Princes the month before, with many of the critics around the football world giving Barca not much of a chance to comeback and make it through to the Semi-Finals.
Here is how the two teams lined up that fateful night….
On the night Barca lined up in a 3-4-3 with a back three featuring Samuel Umtiti, Javier Mascherano and Gerard Pique, in the midfield Sergio Busquets held the role of deep lying playmaker and defensive support, which allowed the likes of Rafinha, Ivan Rakitic and the Spanish magician Andres Iniesta more freedom to move the ball forward, in attack the UCL got what would be one of its last glimpses of the Messi-Suarez-Neymar connection.
Brazilian superstar Neymar was electric all evening, winning two penalties in which one was put away by Messi and another by him to put the game within reach in the 90+1st minute, he also struck a wonderful free kick past Kevin Trapp just a few minutes before, which set up a stunning finale when he whipped in a beautiful ball to the PSG back post where it was met by the outstretched foot of substitute Sergi Roberto to clinch the win.
"La Remontada" (the comeback) was complete and the streets of Barcelona were filled with jubilation, but this excitement for the team would slowly start to dissipate over the course of the next five years, as the current Barcelona side looks to be a shell of their former glory.
Here are some of the major missteps that caused the downfall of one of football's greatest clubs.
Ici C'est Paris
Neymar's sensational performance in the Barcelona comeback planted seeds of doubt in the mind of the tricky Brazilian, however all the press and media around the globe had Messi in their headlines, which might have caused some doubts to Neymar's future at the club.
With the Netflix documentary on Neymar having been released a couple weeks ago, it brought back many questions on his transfer to PSG in the summer of 2017.
While the documentary doesn't give many answers for reasons why he made the switch, perhaps one of the more telling accounts of the story came from French journalist Vincent Duluc, who said that while Neymar was the best player on the pitch for Barca that night the headlines all belonged to Messi.
"I guess that evening Neymar realized that he'd never be Barcelona's best player and he'd never be the best in the world", said Duluc in the documentary.
While Barca celebrating late into the night, this seed of doubt also crept into PSG owner Nasser Al-Khelaifi, as he pursued the Brazilian in the summer, eventually Barcelona would relent and sell Neymar for a world record transfer fee of $263 million USD.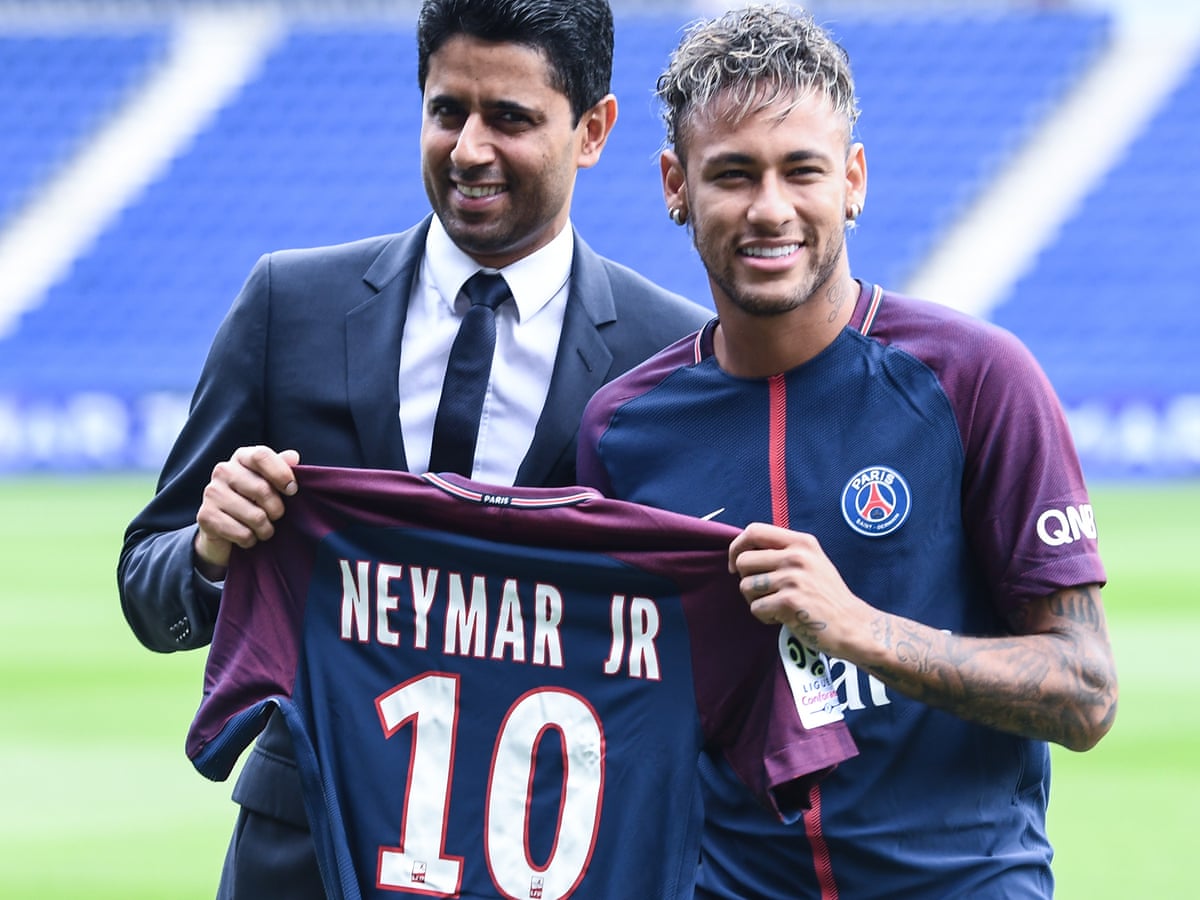 This transfer still stands as the world record fee paid for a footballer.
While Barcelona weren't keen to let the superstar go as the combined trio of him, Lionel Messi and Luis Suarez were at the peak of their powers and had been terrorizing opposing defences for close to half a decade at that point, and Neymar in arguably the best form of his career up until that point.
But the return for Neymar could be used to seriously strengthen parts of the squad that were starting to age out, and wise investments could increase the longevity that Barcelona would be able to spend at the top of the European game, and this reinvestment would start to be seen within weeks of the sale.
Transfer Market Missteps
With the Neymar sale going through on August 5, 2017 it took Barca just 20 days to find and secure his replacement this led them to Germany as they set their sights on French youngster Ousmane Dembele.
Ousmane Dembele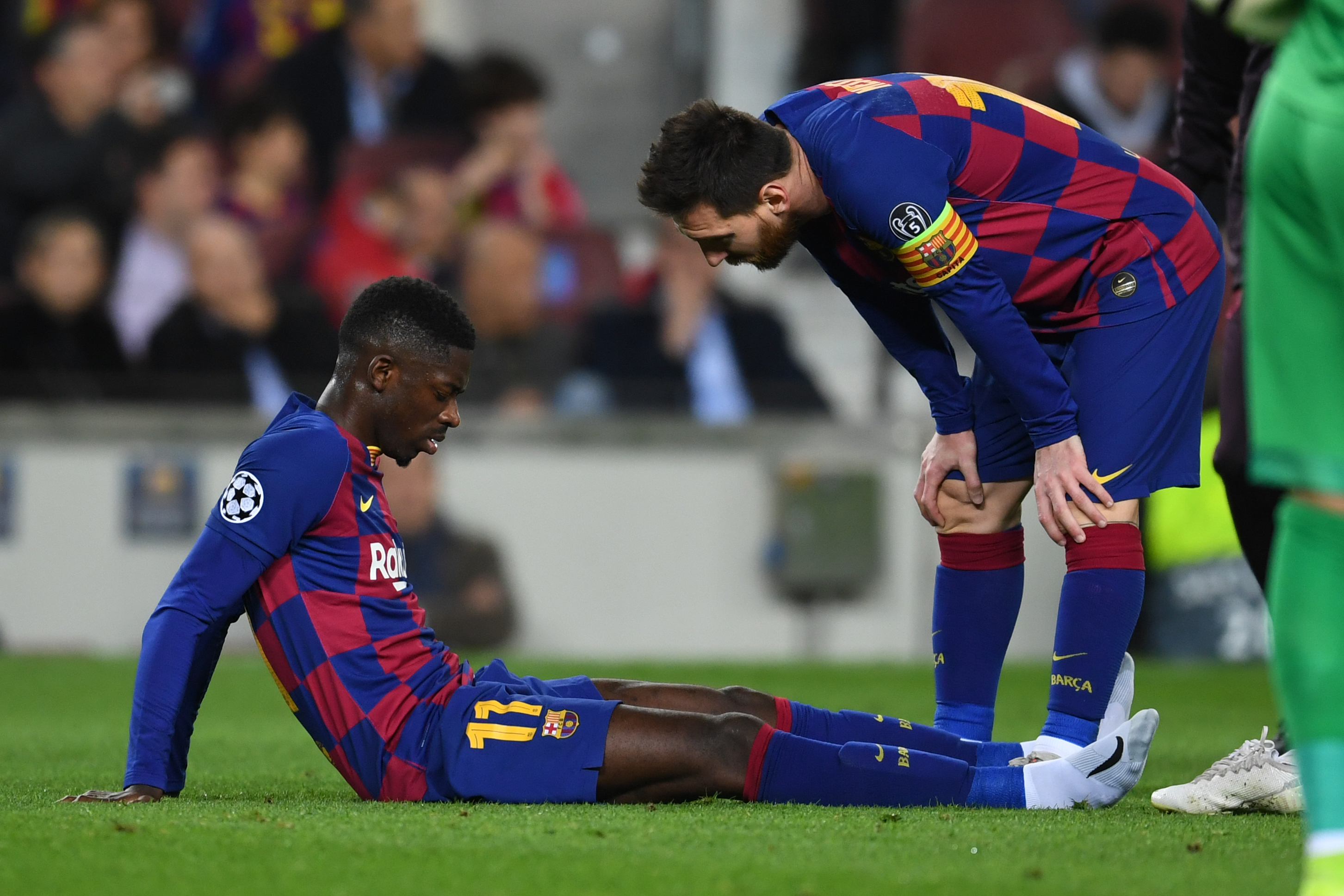 Dembele was an exciting prospect who could play on both wings, and also had the dribbling skills that could make him a world beater, sounding fairly similar to the outgoing Brazilian forward, even down to the price tag.
Dembele's transfer from Dortmund to Barca cost the Blaugrana an estimated $154 million, including bonuses and add-ons, making his transfer the highest ever for a teenager. This also included wages well over $250,000 a week.
After nearly five years with the club, poor performances and constant long term injury troubles have limited Dembele to only 129 appearances and with that only 7,500 minutes of game-time out of a possible 11,610 minutes, this coupled with his 54 goal contributions makes his contract seem like dead weight on the books at Barca.
The club was desperately trying to dump his contract in the January transfer window at a discounted cost but they couldn't get a deal done with anyone, which would most likely make him a free agent when his contract expires in July.
Under new manager Xavi this current season has seen a slight upturn in form for Dembele with a goal and two assists in a 4-0 win over Athletic Bilbao in late February, in only 23 minutes on the pitch.
Phillippe Coutinho
During the following Winter transfer window in January 2018, Barca shelled out close to $150 million USD for the services for Neymar's Brazilian compatriot Philippe Coutinho from Liverpool.
Coutinho was enjoying one of his brightest spells as a member of Liverpool and during the 2017/18 season he ended the year with 21 goals and 15 assists in 42 appearances split across his time in England and Spain.
After 54 goals and 99 goal involvements in 201 appearances for Liverpool, his form took a tremendous step down during his time in Spain as he only netted 25 times in 106 appearances due to a multitude of issues, including a surplus of attacking talent and injury issues, that hampered the Brazilian wingers career.
Mixed into his time in Catalunya was a season long loan spell in Germany with Bayern Munich in 2019, which saw him lift his only Champions League trophy of his career, as the Germans beat Barcelona by a 8-2 aggregate scoreline. Coutinho provided two goals and added an assist in the second leg as the Bavarians cruised to their fifth European title.
Following four tough seasons in Spain, the diminutive Brazilian returned to England with Aston Villa during the 2022 Winter transfer window, where he has already made an immediate impact with nine goal involvements in only seven Premier League appearances.
Antoine Griezmann
Barcelona's final big money transfer came in the summer of 2019 when they snapped up star Atletico forward Antoine Griezmann for a $132 million USD fee.
Griezmann had spent five seasons in Madrid racking up over 250 appearances for the team and becoming a world class talent and fan favourite, as he netted 141 goals and assisted 53 times before he joined Barca.
His time with the Catalans would be short however as he had to compete for game time with Messi as they play in the same position.
Through this he was only able to net 35 times in 102 appearances for Barcelona, before he forced a move back to Madrid at a fraction of the price before the 2021/22 season began.
Combined these three transfers alone cost Barcelona a cool $436 million USD, nearly double the cost of Neymar's sale and with not much to show for it as only one of the three players are still under contract with the team, with Dembele looking to move on as a free agent this upcoming summer.
Mismanagement From Top to Bottom
After years of exorbitant spending in the transfer market, and a proposed plan to renovate the Camp Nou for an estimated 1.5 billion euros ($1.634 billion USD), money had been thrown around FC Barcelona at quite an alarming rate.
It should come as no surprise that it was revealed in October 2021, when the club was audited, it was found out that they were technically bankrupt with losses reaching as high as $560 million USD during the 2020-2021 season.
While no one could have predicted an event quite like the COVID-19 pandemic from happening, for better or for worse it brought to the forefront an issue of money mismanagement at a club as entrenched in football history.
During his four years in charge at Barcelona, Josep Maria Bartomeu, had increased payroll by just a little over 60 per cent, and as a result of his actions Bartomeu had lost the confidence of the fans and the board, giving current President Joan Laporta a chance to step up and clean out the rot that has been slowly killing the once mighty club for the past few years.
Laporta has had to make some tough decisions as maybe one of his most deciding decisions as to where the club's future lies came just this past summer when he had to make the decision to let Lionel Messi go on a free transfer.
To add insult to injury, the club who he decided to join was none other than Neymar's PSG team which would feature a front three of the two former Barca stars alongside Kylian Mbappe, who has become one of the best talents in World football since his debut in 2017.
A New Beginning
Barcelona had a new look to start the 2021-22 season with only Gerard Pique, Sergio Busquets, and Marc-Andre Ter Stegan as first team regulars, with many players being added in as free transfers including the likes of Memphis Depay, Sergio Aguero, Eric Garcia and Luuk De Jong.
The Catalans also had to deal with the absence of Messi in the team for the first time since 2004.
But this was a chance for them to reset and refresh, similar to their rise back to the top of the football world in 2007/2008, Barca had to find the right coach that would lead them to their glory. That man would be former World Cup, Euro and UCL winner and Barcelona legend Xavi.
Xavi retired from football after spending 17 years with Barca before joining Saudi League side Al Saad in 2015. Xavi would spend four seasons playing for the Saudi side before being promoted to manager in 2019 following his retirement.
Many parallels can be made to the hiring of Xavi and when the club hired another club legend, with managerial inexperience when they brought Pep Guardiola on board ahead of the 2008/2009 season.
While Xavi is currently sitting in third place, and out of the UCL this season, he will be looking to grow and strengthen his squad to make it his own in the coming years. With the emergence of La Masia Academy graduates Gavi and Pedri, he has the foundations to build the once mighty club back up to their lofty heights.