Manchester United were sent a lifeline in their 1-1 draw in their first Round of 16 matchup against Diego Simeone's Atletico Madrid.
While newly appointed United manger Ralf Rangnick and his team had a lion share of possession, maintaining 61% of the ball, a lack of urgency and a stout Atletico defence saw United put no attempts on target until the 80th minute.
It was in the 80th minute when the first of United's two attempts on target beat Madrid goalkeeper Jan Oblak, as young Swedish forward Anthony Elanga took a pass on from Bruno Fernandes, which was mishandled by the Atletico centerback Reinildo, who allowed Elanga in all alone on Oblak, leaving the young Swede to guide the ball to the far right side of the Atletico net.
For United the strike gives them an important goal that they will take back to Old Trafford as they look to advance to the next round of the Champions League, but for Elanga however it marks his second strike in as many games, with many fans and pundits noticing striking similarities to another Man United forward, Marcus Rashford.
Rashford, now 24, burst onto the scene in 2016 Europa League scoring twice against FC Midtjylland and than scoring twice against Arsenal in his Premier League debut a few days later at just 18 years of age.
While Rashford's immediate impact of scoring four goals in his first two games for the first team might be a feat not seen for many years, Elanga is already proving himself to be a capable talent in his own right.
Elanga had only been on the pitch for five minutes before he saw his chance to strike after he replaced a struggling Rashford after 75 minutes, as he cracked open his UCL account in only his second appearance in the competition. This comes just days after scoring in a 4-2 win against one of United's bitter rivals in Leeds United.
"I told you how calm and cool I am," Elanga said, "I just want … to lead like I'm the best player on the pitch. Make the defender scared." (via Steve Douglas of the Associated Press)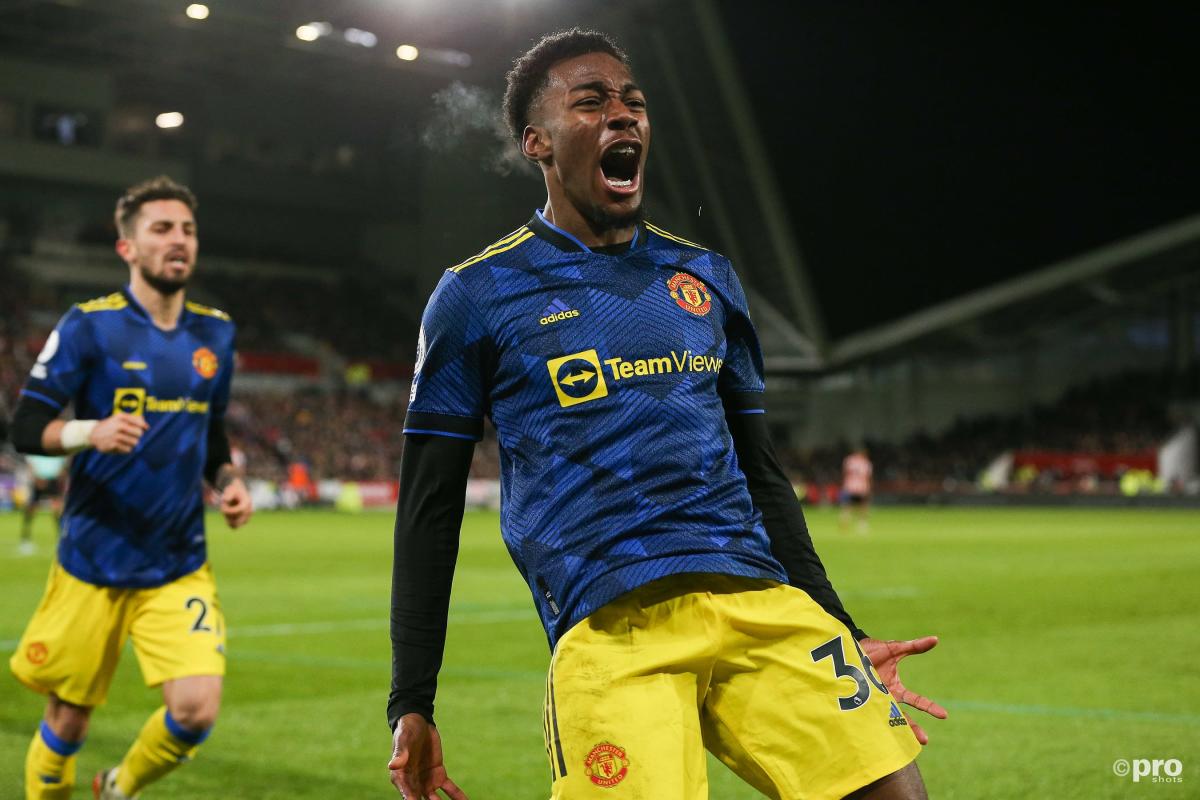 (Pictured Above: Elanga celebrating breaking the deadlock against Brentford in a 3-1 draw a few weeks ago)`
This type of confidence and charisma could be something found coming out of Ronaldo, but for it to come out of this young winger is something that is making many others take notice, including his manager.
"He is playing as though it is a dream come true, it is a joy and fun to watch him play, I wish a few other players would take him as an example and as a role model," said Rangnick. "Anthony, in all the games that he has played so far, just shows that he's playing with all the passion, all the fun and all the joy".
It is that type of enthusiasm and joy that is drawing the narrative to the rise of Rashford, as it was these comments that were given by former managers Louis Van Gaal and Jose Mourinho who witnessed the rise of a young Rashford.
"He's just enjoying himself on the pitch and he's fully aware of his strengths, his assets, his weapons. He's always trying to play and show those weapons. This is what he did again today", Rangnick also said.
"Not only the goal he scored, he had two or three great runs and whenever he did that you could all of a sudden see that Atletico had problems with this kind of approach. But we have to show that on other positions as well, so not only with Anthony Elanga or one or two other players". (via Anthony Kay of The Athletic)
It is these types of "problems" that United have been struggling with getting out of some of their star players game in and game out. Perhaps with the emergence of Elanga and his increase of game time will help elevate some stress on other United attackers like Jadon Sancho and and the aforementioned Rashford.
Elanga's goal is receiving high praise from everywhere including former Man United legend Rio Ferdinand who tweeted out the lyrics to the new chant, with fans replacing the lyrics to German pop group Snap!'s hit song "Rhythm is a Dancer".
With some convincing finishing from the United attack this could lead to a great spell of form for United as they are undergoing another rough patch.