On February 22nd, Les Dogues visit the Blues at Stamford Bridge to kick off the first leg of this UEFA Champions League Round of 16 matchup.
Lille impressively won Ligue 1 last year to become crowned Champions, however they are suffering this season, currently sitting at 11th place
Chelsea however are the current reigning European champions, and were just crowned Club World Champions last week.
Chelsea are currently third in the English Premier League, only behind Liverpool and probable Champions Manchester City in their own domestic league. However the reigning European champions are heavy favorites going into the first fixture of this match.
Chelsea oddly enough finished second in their UCL group, as Juventus finished first. However, they are arguably more frightening then any other second seeded team in the tournament.
The Blues have been have suffered from many injuries throughout this season so far. English youngsters Callum Hudson-Odoi and Mason Mount are both likely to miss the fixture. Meanwhile, normal defense starters such as Ben Chilwell and Reece James are still out long term.
However, one thing that Thomas Tuchel's side has is a high amount of depth within the team. For attacking options Christian Pulisic, Kai Havertz and Hakim Ziyech are all available to play in this match up, looking to create goal scoring chances with their creativity on the ball. Timo Werner will also likely find his way into the lineup bringing more speed and mobility to the offense.
Jorghino and Kovacic will also look to contain the French side in the midfield, by holding possession and picking out their forwards making creative runs.
Tuchel's side will look to keep possession and to leave a statement while they are in their home building. Tuchel's side will also be looking to keep defensive structure when off ball, in order to prevent Lille from scoring off of the counter attack.
Lille topped their group in the UCL group stage this year, however they are coming into this matchup as underdogs.
After winning Ligue 1 last year, they have been in poor form in their own domestic league. In their past 5 fixtures, they have only been able to get eight points.
Lille have to defend with caution in this fixture, as defenders Jose Fonte is currently on a yellow card, getting another one would mean that he would miss the next home fixture.
However, having a structured and strong defense does not mean that they cannot score. Lille are likely to line up with Burak Yilmaz and Johnathan David as strikers in this fixture. Both of which will look to hit on the counter attack with speed and direct attack.
The key to Lille winning this game would be to be structured defensively, but also to now allow Chelsea's midfield to contain their own. Kovacic and Jorghino will likely want to control the tempo of the game, while Kante will want to win the ball back for the opposition
Lille's midfield of Sanches, Xeka, and Andre should look to break up the interplay, while also doing their part to hold onto the ball to keep possession, while eyeing the opportunity pass forward to the strikers.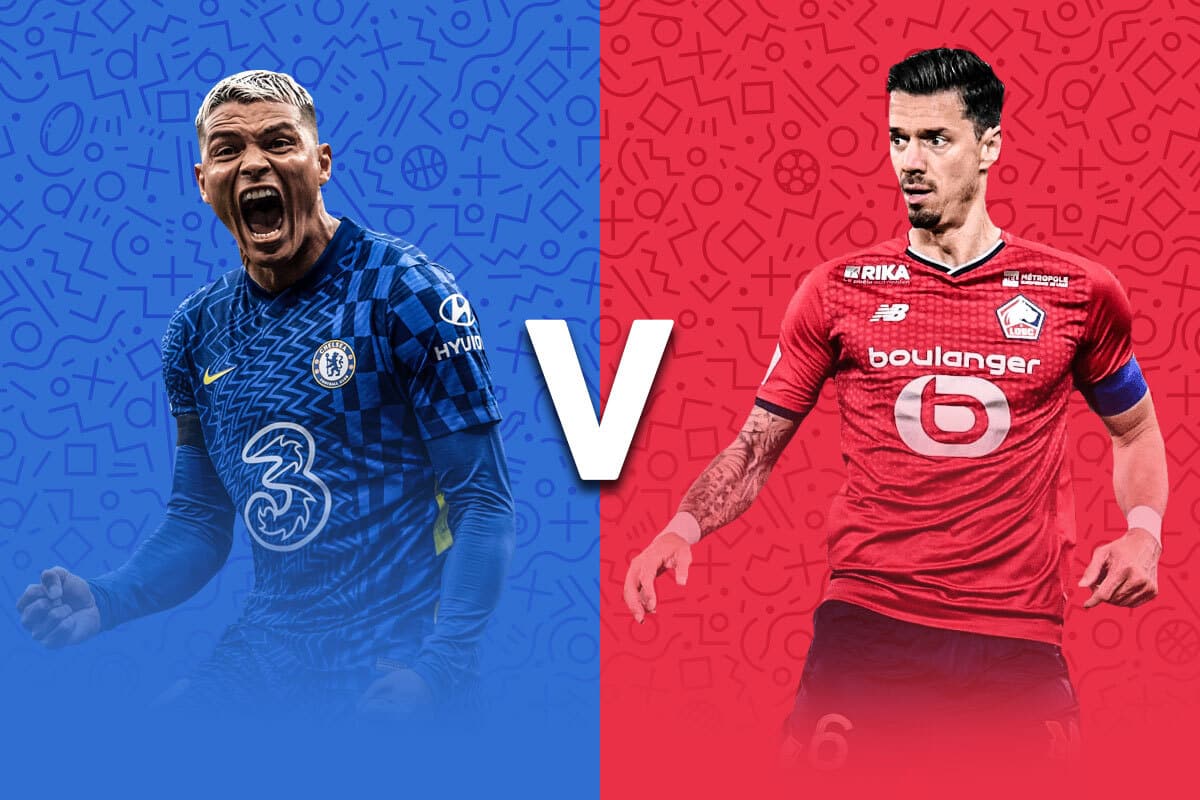 Both teams in this fixture are looking to win the first leg, which would mean having an advantage in the next fixture when they return to France.
Gourvennec's side has struggled in league play recently, however they look to turn their own fortunes this season by defeating the Club World Champions in a two-legged affair. Meanwhile Tuchel's side are expected to advance to go far in this tournament.