After beating the Anaheim Ducks 6-2 on Wednesday night, the Calgary Flames are on an eight game win streak and are one of the hottest teams in the NHL.
After years marred in mediocre play the Flames seem to be putting it altogether under the watchful eye of long tenured and hard brass head coach Darryl Sutter, the team is firing on all cylinders.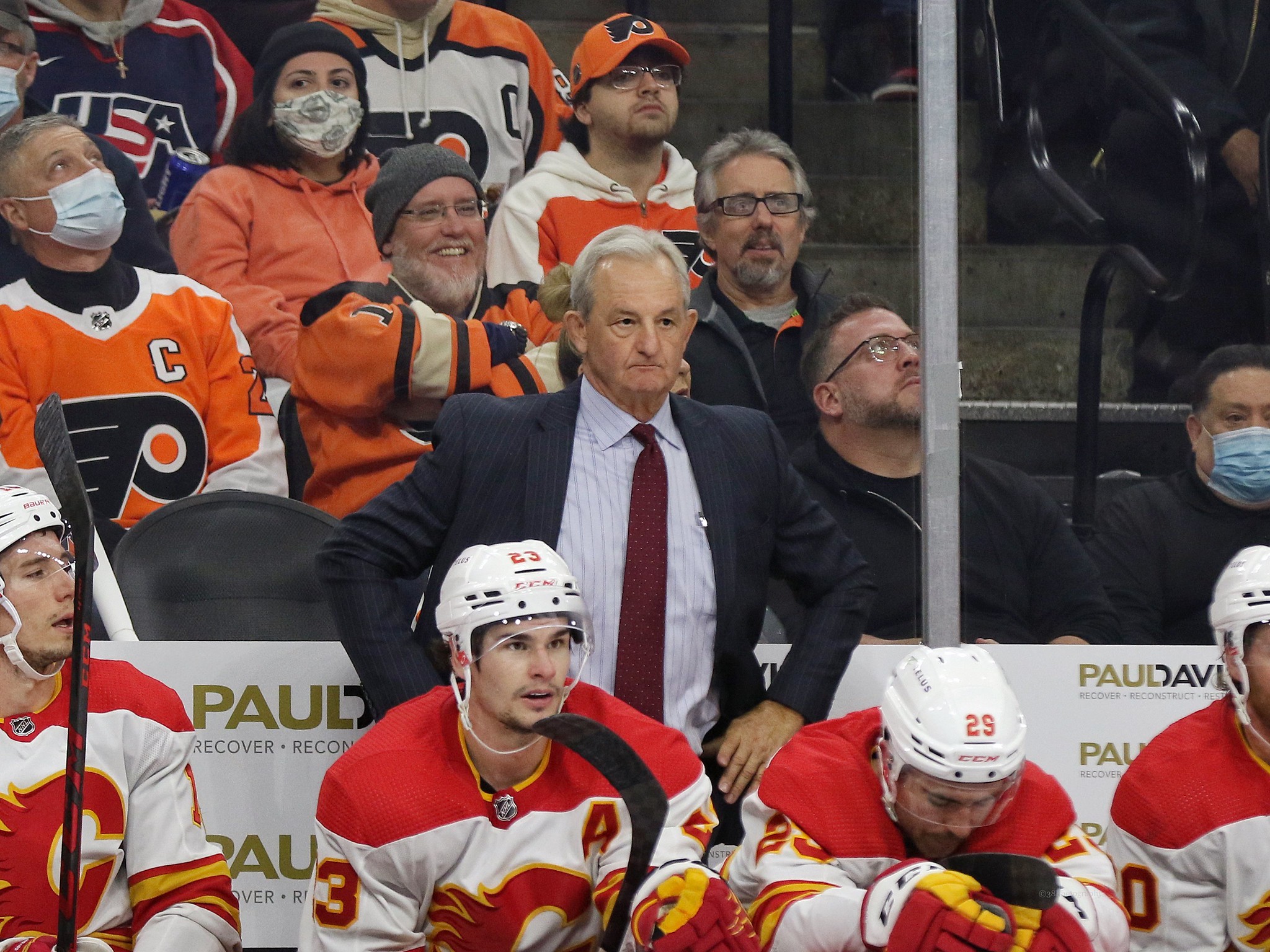 Seeing Red
During the team's game win streak they have been scoring in bunches, getting at least four goals or more in seven of their eight wins, added on to that is the fact that they have allowed two goals or less in seven of the eight, while also picking up two shutouts during that time.
With some of the firepower that the Flames have accumulated over the past few years it was always a wonder why they would constantly just narrowly clinch a playoff berth, or just narrowly miss out. With two playoff misses and three first round exits in the past five years the team seemed to be stuck in a shell they couldn't break out of.
This year could mark the first time since 2018-2019 that the Flames finish on top of the Pacific division.
A bulk of the Flames firepower upfront is being provided by their core forward in Johnny Gaudreau, Matthew Tkachuk and Elias Lindholm.
Gaudreau is one of the most electric players on the ice at all times, so it shouldn't come as a surprise that his 63 points in 47 games so far has him on pace for nearly 110 points on an 82 game pace, which would break his previous single season high of 99 points. Gaudreau has 12 points during the 8 game win streak and has been lethal on the attack.
On top of the production from Johnny Hockey, he is getting much needed support from his co-stars in Tkachuk and Lindholm. Tkachuk has 54 points in 47 games this season also putting him on pace for a career high 94 points in 82 games, while Lindholm is at 46 points giving him a 80 point pace, which would also be a career high
A big surprise for the Flames this season has been the emergence of former sixth round pick Andrew Mangiapane. The 25 year old forward currently leads the Flames in goals with 25 (with a tie for the team lead with 7 PPG). The Bolton, Ontario native already has broken his single season career high in goals, and points with 33.
While Mangiapane has 25 goals, he only has added 8 assists, which is a pretty uneven stat line as he normally remains relatively even when it comes to goals and assists, so keep an eye out for him to start dishing the puck a bit more in the future.
Darryl Sutter's teams are typically known to play with a tough, in your face style of play. This should come of no surprise when the Flames made a splash during free agency this past summer by signing two time Stanley Cup winning forward Blake Coleman after successful seasons in New Jersey before winning back to back Stanley Cups with the Lightning.
Standing at 5'11, Coleman might not be tallest skater on the ice however his beefy frame and tenacious attitude has made him one of the best power forwards in the league in recent years. The 30 year old is signed at $4,900,000 AAV until 2026-2027, Coleman should remain a formidable top 6 winger for the remainder of his current contract with the Flames.
The Flames are also getting plenty of support from their backend, with all six regular defensemen (Andersson, Kylington, Hanifin, Tanev, Zadorov and Gudbransson) all on pace for career high in points this season. Add on to the fact that of the six, four of them are 6'3 and taller added which just adds extra beef on to an already beefy team.
Added on top of a forward core that's firing on all cylinders, and a stingy defence (who can also chip in on offence), Jacob Markstrom is also building a strong case to win the Vezina this year.
Vezina Candidate
Markstrom spent parts of seven seasons with the Vancouver Canucks after being drafted by the Panthers 31st overall in 2008. Markstrom had some strong moments with the Canucks, but this was also mixed in with some inconsistent play on occasion.
Never posting a save percentage better than .918 and a GAA of 2.65, Markstrom ended up signing a 6 year, $36 million contract with the Flames in the 2020 offseason as Vancouver decided to stick with Thatcher Demko as their goalie for the future. Markstrom's first season with Calgary was one to forget as he posted a 22-19-2 record with a .904 save percentage and a 2.68 GAA, many were quick to count Markstrom and the Flames out this year.
But the Swede has been one of the best goalies this year, he currently has a 20-10-5 record, which might not be stellar as compared to other goalies across the NHL but his numbers are phenomenal. Markstrom currently has the fourth best GAA at 2.12 and the fourth best SV% at .926.
What's even crazier is that with only 20 wins on the season Markstrom already has eight shutouts, giving him double the amount to the closest goalies (Sorokin and Campbell- 4).
Darryl Sutter has his Flames playing a hard and rough style of play, with an offence that can explode at any moment, a defence that is very stingy and a goalie at the top of his game right now. If they can hold this momentum and take it into the playoffs, they will make sure any team drawn against them will have a monumental task to take this team out.