The current English champions are facing the champions of Portugal in the first leg of this Round of 16 match up.
This this two-legged affair, it is no surprise that the Primeria Liga champions are massive underdogs as they face off against one of the strongest teams in Europe, and one of the favorites to win the tournament.
The Citizens are currently first in the English Premier League and bolster a roster with large amounts of technical skill and depth. What we can expect to see is a game in which Pep Guardiola's side will look to control tempo, speed, and break down Sporting's defense when the opportunity arises.
Sporting however will show heart in the match up and will do their best to defend their goal, and maintain structure while under siege at home.
Key players this weekend in City's line up such as Rodri, De Bruyne and Cancelo were rested against the 4-0 thrashing against Norwich this past weekend. We can assume that Guardiola decided to rest these key players to conserve energy for this fixture here.
We can also expect City to play with Guardiola's preferred 4-3-3 formation with a front three of Sterling, Foden, and Mahrez. While being supported by a midfield consisting of Bernardo, Rodri, and De Bruyne.
This creative and technical front three will look to break down Sporting's assumed conservative defensive structure.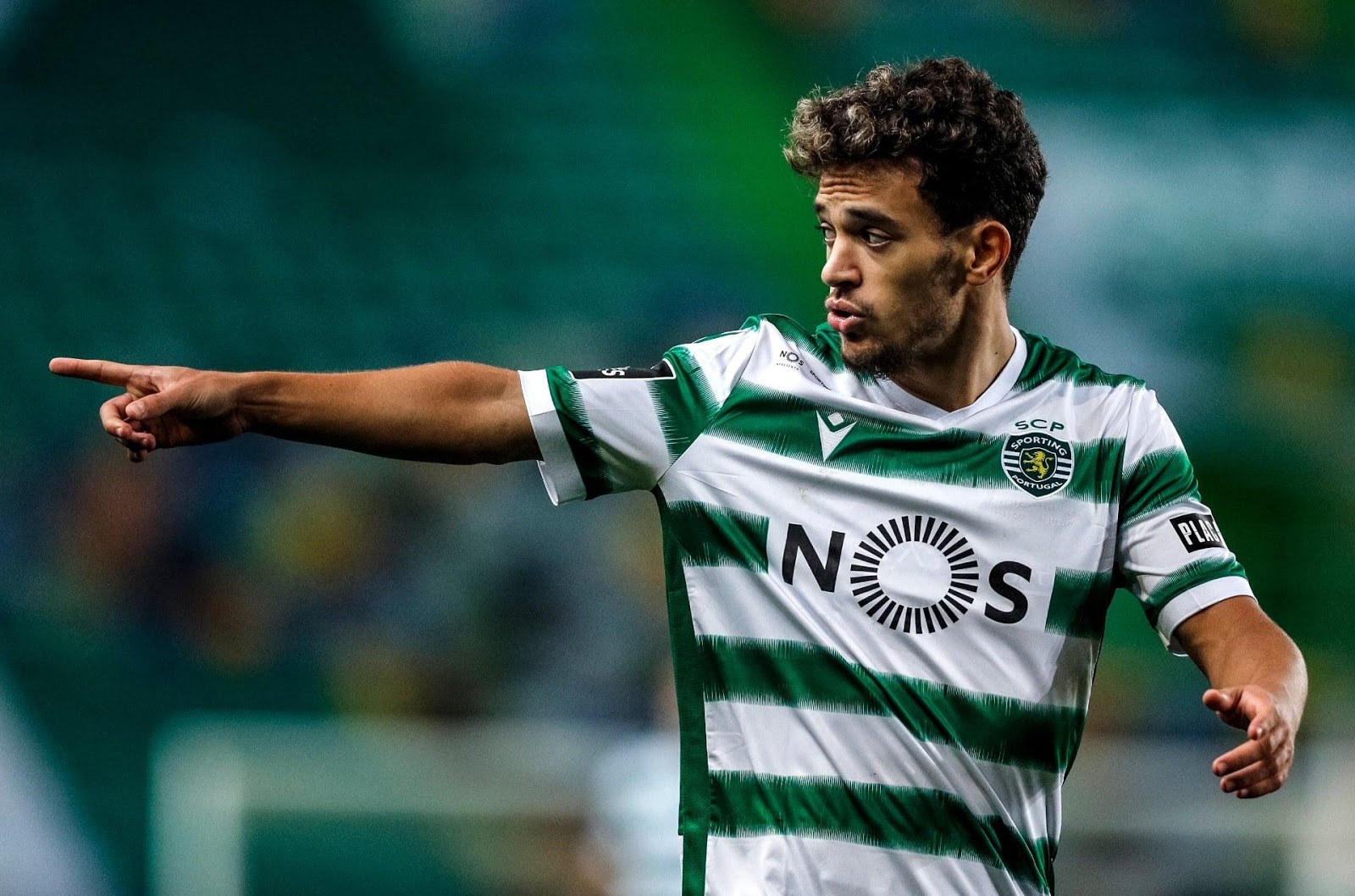 Sporting are hopeful that star player Pedro Goncalves will be available for the match up against the English giants. However, they will most likely be led by Slimani and Paulinho.
However, Sarabia will most likely be Goncalves' replacement in this matchup for the attacking trio of Sporting.
Sporting have typically arranged themselves in a 3-4-3 formation which allows them to hold possession (though unlikely in this match up), but also attack using their creative front three to hit on the counter.
The structure of the Sporting formation 3-4-3 will also allow for much coverage to protect the goal. In addition to this, with the Citizen's lack of size with their attackers, this formation allows for significant coverage in the defensive third of the pitch.
This is significant as the Citizens are known for finding open players and space in the box, and breaking down defenses with the individual talent of the players. By stacking the backline with defense and structure, it prevents that.
Manchester City can do their best to score by taking their chances and testing goal from distance. Bernardo and De Bruyne must also try to get creative with their passes in the attacking quarter, as Sporting will most likely be double man defending City's offence.
City also must not now allow Sporting to attack on the counter. However, City will most likely attempt to hold the ball for the entire game.
Sporting are playing the first leg at home, this means that it is crucial that they do not allow multiple goals to be scored as that will negatively impact their chances at an upset.