After countless years of dominating the Premier League with Chelsea, Eden Hazard gained a reputation for himself that was like no other. Being able to create chances and drawing comparisons in regards to his dribbling to Lionel Messi.
Though often criticized for his statistics by critics, those who understood the importance that Hazard had for the Blues saw his greatness and his potential. At Chelsea, Hazard scored a total of 110 goals in 352 appearances.
The seven years he had at Chelsea saw him win two Premier League titles (14/15 and 16/17), an FA Cup (17/18), the EFL Cup (14/15 and 18/19), and two Europa Leagues (12/13 and 18/19).
In terms of individual awards, Hazard's list almost seems never ending, but is highlighted with Premier League Player of the Season in the 2014/2015 season, in which he was able to win his first Premier League Title. Hazard has also made it into the UEFA Team of the Year twice (2017 and 2018).
It was clear during Hazard's seven years in London, that it was time to move on, as he was always cited to a move to Real Madrid. After carrying Chelsea through the 17/18 and 18/19 seasons, it was time to move on and get his dream move. Hazard had given the Blues more than enough, and would now be remembered as a premier league legend.
Hazard would also be joining former Chelsea teammate and Belgian National Team Goalie Thibault Courtois in Spain. The move at the time seemed like a no-brainer for his career.
Real Madrid would also need a quick replacement for Cristiano Ronaldo. Ronaldo was arguably the best player in the world at the time of the transfer, and just came off of winning three Champions League titles in the row with Real Madrid. However, Ronaldo was getting older and seemed like it was time to try a new challenge, which led him to join Juventus.
The move for Eden Hazard and Real Madrid seemed almost perfect. Madrid could replace their number seven with a new left winger that was creative, skillful, and marketable.
Los Blancos paid a heavy $100 Million Euros for the Belgian International, but the price tag could rise to $146 Million Euros including add-ons.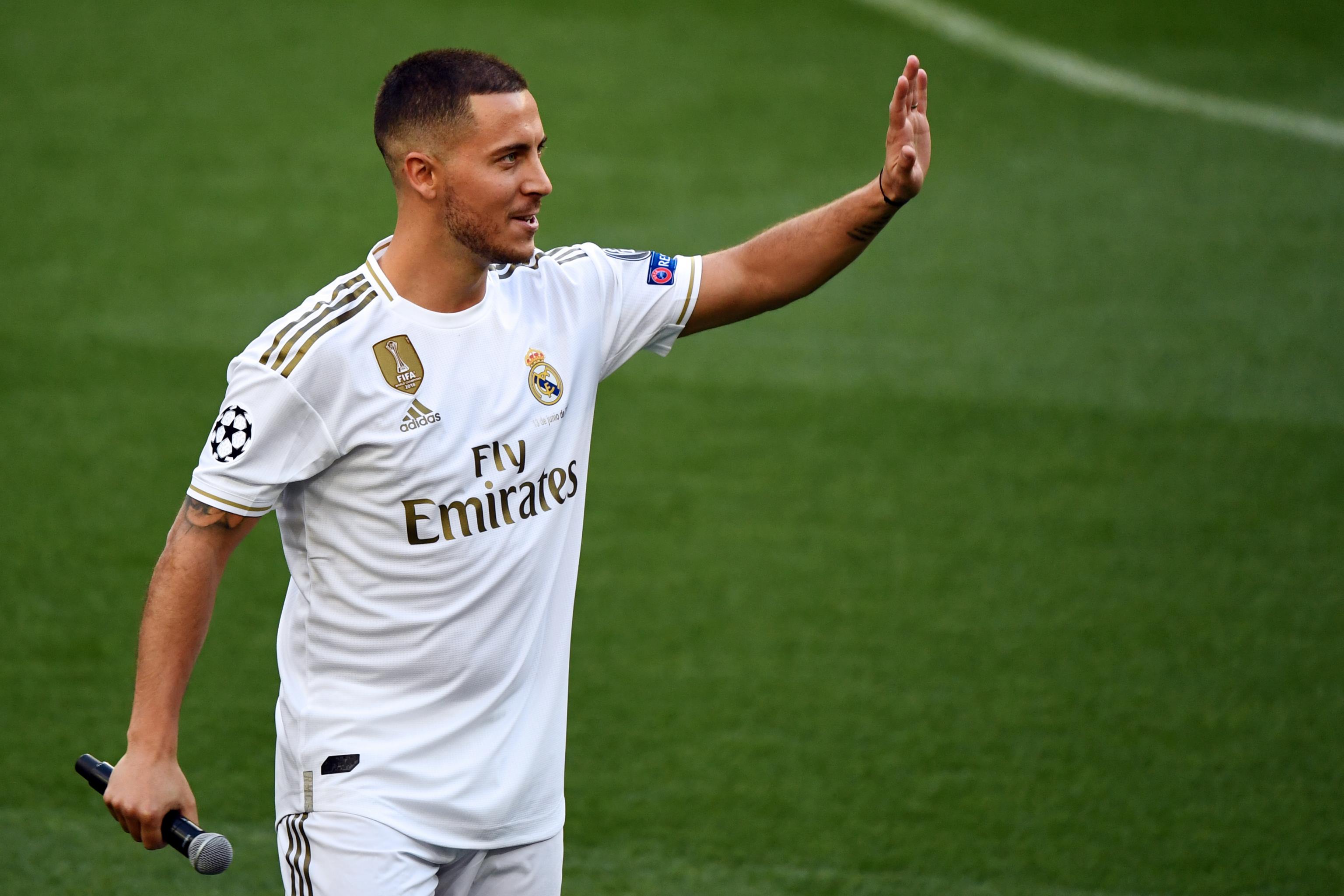 What seemed to be a perfect move to Spain felt like a slow and never-ending nightmare for Hazard. Taking on the number seven, left vacated by Cristiano Ronaldo, Hazard had major shoes to fill.
However his time at Real Madrid had been set back by countless injuries. This also was not supported by the infamously poor medical team that Real Madrid deploys.
In addition to this, a variable that is controllable for the player is his motivation and dedication. This is something that was clearly lacking from the Belgian once he got his dream move to Madrid. Hazard was criticized by the media for being unfit, and overweight after holiday.
After three seasons, Hazard has only appeared in a Madrid shirt 61 times, and has only scored 6 goals.
Though his technique and skill are still apparent, the injuries, fitness, and cited motivational issues have hindered his performance.
Since his move away from the Blues, Chelsea ended up winning the Champions League in the 20/21 season, something that Real Madrid has not done since Hazard joining. This is also the one major club trophy that is missing from Hazard's trophy cabinet.
Though there is no major correlation between what occurred, this transfer will leave fans across the world questioning, what could have been for the Belgian, had he not left England.
At his best, he was arguably a top three player in the world, and arguably the best player in the world not named Cristiano Ronaldo or Lionel Messi. However, it is evident that his stock has dropped significantly since the 18/19 season.
Hazard is now 31 years old, and prone to injury. Times have certainly changed since he dominated in England. But he still possesses technique, skill, and creativity to make a major impact in club and international football.