After the departure of former Bayern Munich coach Niko Kovac, Hansi Flick became the Bayern Munich interim manager at the end of 2019. What would follow for the next two seasons is a large amount of success and triumphs with the Bavarian giants. Now he has his eyes set on international success on the international stage.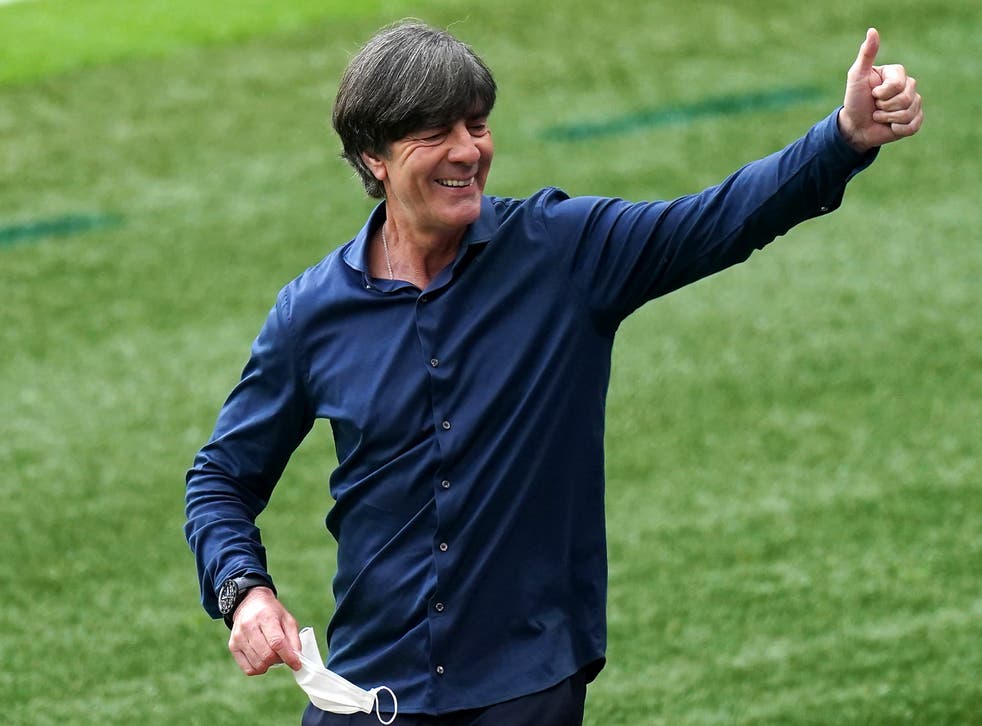 Hansi Flick will be succeeding 2014 World Cup winning coach Joachim Low.
Low was successful in bringing the fourth star to the DFB. However, after his failure at the 2018 World Cup, when the team were not only unable to defend their title, but also unable to get out of the group stage, and his failure at the Euro2020 when Germany suffered a painful exit to England, it was deemed time to move on.
Die Mannschaft are looking to bring back international success, with their all-star roster and the return of a coach that has previously guided some players on the club level.
Flick's success at Bayern was not without great players on the Bayern Munich squad. Several players on the Bayern squad will be under the guidance of Flick during his tenure with the DFB. Superstars such as Joshua Kimmich, Leon Goretzka, and Serge Gnabry, who were all instrumental to the success of Bayern from 2019-2021, will all be under the guidance of Flick once again.
However, Polish international Robert Lewandowski, Alphonso Davies, and Kingsley Coman are assets that Flick will not have access to.
Though Flick will not have access to some of his old weapons from his Champions League winning side. There will be other assets joining him in search of international success.
Chelsea superstar, and 2021 Champions League winner Kai Havertz is an exceptional attacking player, bringing creativity from is runs along the touchline, and creativity when playing in the middle of the pitch.
Hansi Flick has famously been playing his team with a 4-2-3-1 formation, in which his team attacks with intent and creativity.
In terms of his options, Atalanta's Robin Gosens had an incredible performance against Portugal during Euro 2020 and should be a main stay on the team as the starting left back.
Sule and Rudiger provide essential stability as the two center backs, while Baku, Kehrer, Hoffman, and Lukas Klostermann remain options for right back. Joshua Kimmich is also able to play right back, however he preferably plays in a center defensive role.
For defensive minded midfielders, the duo of Leon Goretzka and Joshua Kimmich remains a strong and formidable option. However Borussia Mönchengladbach's rising star Florain Neuhaus could also be an option.
For attacking options, Flick has many weapons at his disposal. Leverkusen's rising superstar Florian Wirtz has been in strong form this season, while there is also the young attacking midfielder Jamal Musiala.
Germany also have attacking veterans such as Leroy Sane, Thomas Muller, and Serge Gnabry to support Kai Havertz.
One final attacking option that Flick has at his disposal is Chelsea Striker Timo Werner, who has struggled at finishing the ball during the past season and a half. Though he remains an excellent option for a player who creates space for other attacking players through his runs and speed.
(Image Credit: Sportsnet)
In conclusion, Germany defiantly have the roster to compete for a potential fifth World Cup win in Qatar in 2022. Hansi Flick has proven that he can be successful at the pinnacle of club football with some of these players, and will now try to see if he can bring Germany back to the top of international football.